Find Pokemon Programs, Trails & Charging Stations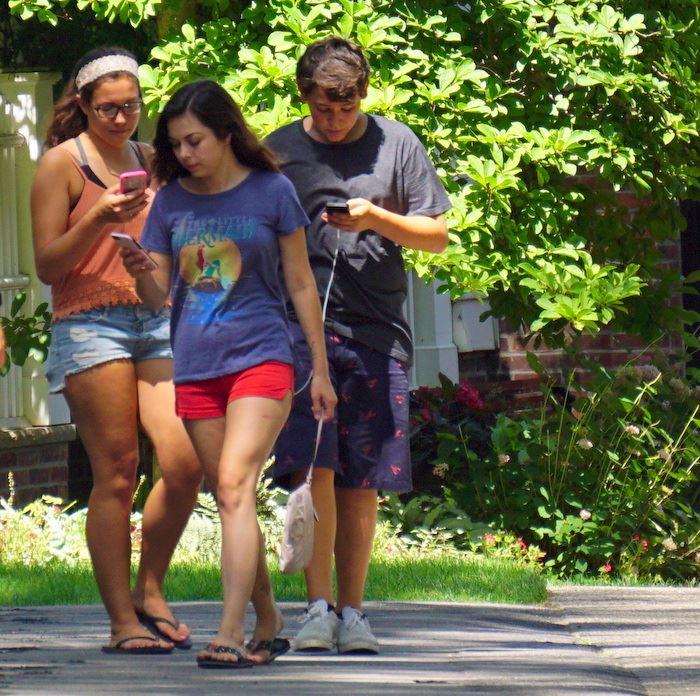 Catch 'em all in the Metroparks.
Fans of the game app Pokemon Go have swarmed the Metroparks collecting Pidgey, Spearow, Pikachu and other Pokemon. In addition to being a lot of fun, the game might just introduce you to new parks or areas where you have never been before. Below are resources for gamers, from programs to suggested trails - even places to take a break, cool off and recharge you phone.
Suggested Trails
Metroparks has nearly 150 miles of trails that you can walk to incubate your eggs. Here are some choices ranging from 2 to 10 km.
2km
Pearson:  Blue Trail
Oaks Openings: Green Trail
Wildwood: Blue Trail
Side Cut: Orange Trail
Swan Creek: Orange Trail
5km
Pearson: Red Trail
Oak Openings: Silver Trail
Wildwood: Red Trail
Side Cut: Red Trail
Providence: Orange Trail
10km
Pearson: Red Trail (2x)
Oaks Openings: Brown Trail
Wildwood: University Parks Trail
Side Cut: Wabash Cannonball
Swan Creek: Brown Trail (2x)
Farnsworth: Roche de Bout to Bend View overlook and back
---
 Cell Phone Charging Stations
Come in out of the heat and charge your cell phone. Charging stations have been set up six Metroparks:
Wildwood Preserve, Window on Wildlife at the Visitors Center
Oak Openings, Window on Wildlife at Mallard Lake
Swan Creek Preserve, Window on Wildlife, Airport Highway side of the park
Pearson, Window on Wildlife at the Packer-Hammersmith Center
Side Cut, Window on Wildlife (closest to Wayne St. parking lot)
Providence, at the Heritage Center next to the Isaac Ludwig Mill
MORE:
Compare Real Wildlife in the Metroparks to Pokemon Virtual Critters