Grant Promotes Safe Communities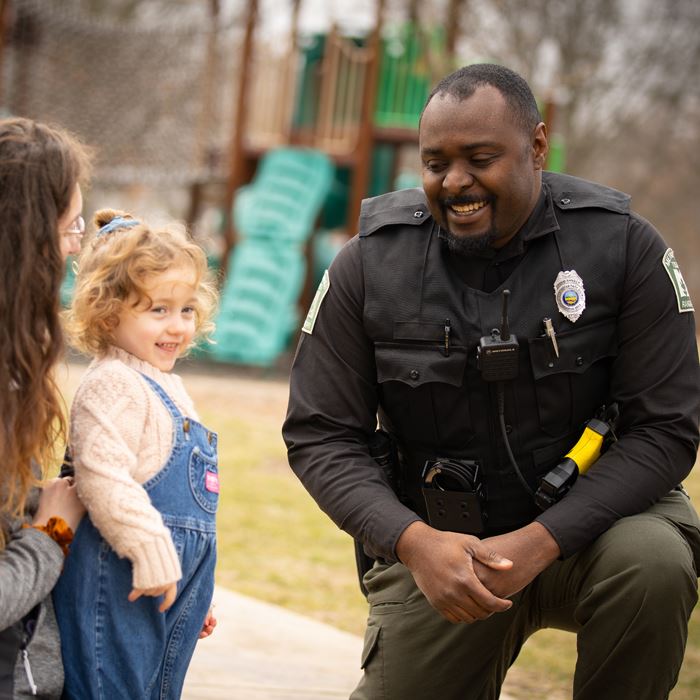 Metroparks will receive a grant from the Department of Justice's Office of Community Oriented Policing Services Hiring Program (CHP), which helps law enforcement agencies maintain sufficient sworn personnel levels to promote safe communities.
The U.S. Attorney General announced CHP funding awards to 596 law enforcement agencies across the nation totaling nearly $400,000 million to hire 2,732 additional full-time law enforcement professionals. Metroparks will receive  $250,000.
CHP is a competitive award program intended to reduce crime and advance public safety through community policing by providing direct funding for the hiring of career law enforcement officers.  In addition to providing financial support for hiring, CHP provides funding to state, local and tribal law enforcement to enhance local community policing strategies and tactics.
From Metroparks grant application:
Park rangers have long embraced the concept of community policing and believe in partnering with communities and park visitors to ensure everyone has a positive experience when visiting a Metropark. Park law enforcement is community policing at its core. The hiring of two additional rangers will allow for the continued development and strengthening of community relationships, particularly in the neighborhoods of North Toledo and East Toledo. With the opening of Manhattan Marsh Preserve Metropark later this year in North Toledo, every Lucas County resident will be within five miles of a Metropark.
While this growth is exciting, we always return back to our mission which is to conserve the region's natural resources by creating, developing, improving, protecting, and promoting clean, safe, and natural parks and open spaces for the benefit, enjoyment, education, and general welfare of the public. Specifically, having "clean, safe, and natural parks" is the anchor from which we do our work and the work of our rangers to keep the parks safe through community policing has never been more important.
Community policing means being constantly visible. Being more visible allows the rangers to become more familiar with the visitors to the parks who can help keep the parks safe and running smoothly. As we grow and open new parks, we know that continued community policing efforts will be a cornerstone of our community engagement.