'I Was Just a Ranger'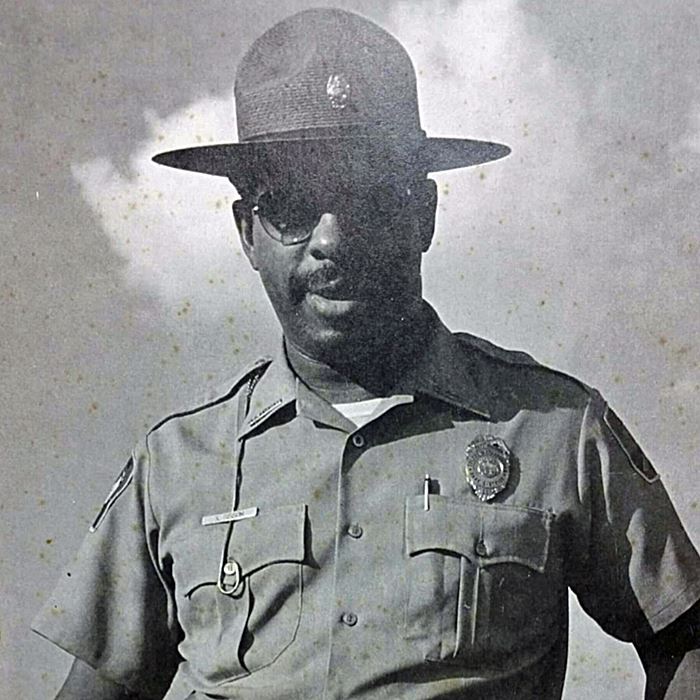 Novarro Gibson is a Libbey High School graduate who studied in Mexico and taught in Chicago, eventually retiring from the Toledo Board of Education and the Air National Guard. But from 1967 to 1977, he was Ranger Gibson – the first African American ranger in northwest Ohio.
Novarro was assigned to Oak Openings Preserve and later Pearson. During his tenure, he patrolled all eight parks at that time, and was the first ranger to patrol the former Stranahan Estate before it became Wildwood Preserve. He was the first ranger to live in a small farmhouse at Swan Creek Preserve.
Kendra Rison, an environmental education specialist, recently talked to Novarro about his time at Metroparks.
Kendra: What is something you enjoyed about your experience working at Metroparks as a ranger?
Novarro: "The people that came out to enjoy the parks. I really appreciate the people that had a respect nature. I really enjoy nature and outdoors myself, walking the parks, watching the wildlife, learning the history of the land…" I really enjoyed being a 'good cop,' being a protector for the people and nature. I enjoyed seeing the positives in my work."
Kendra: What was it like being the only African American worker with Metroparks during the time of the civil rights movement?
Novarro: "This may sound weird, but I have to say it: I never thought about it like that at the time. I was just a ranger. I mean, don't get me wrong, I know I was the only one, but I never felt it. When the people approached me, everyone gave me respect as a ranger. It was a positive to be a black ranger. I knew my people were watching me.
"I was an influencer to the black youngsters at the time. They would asked me, How did you get this job? and I would tell them, I applied. One youngster actually become a ranger, Tyrone Tyson [who was with Metroparks from 1994 to 2012]. Back when I was a ranger, Tyrone came on a school field trip to Pearson. Later he told me that I influenced him to want to become a park ranger."
Kendra: Which Metroparks were your favorite, then and now?
Novarro: "I would say that I don't have a favorite because each park has its own rich history and I learn to appreciate each story.
Kendra: Did the Buffalo Solders story influence you to become a Park Ranger?
"Oh, yes! I heard their story as a little boy. I loved horses and I wanted to ride a horse but as I grew, horses were taken out of warfare. So I lost my interest for while. But yes, I enjoyed their story so much. I joined a group called the USCT (United States Colored Troops) re-enactors group in Toledo. The Buffalo Soldier came out of the USCT and continued their service through protecting the parks.
---
Object reference not set to an instance of an object.
Before he was approached by Jean Ward, who later became director of Metroparks, about working for the park district, Novarro served in the U.S. Air Force for four years and lived and studied in Mexico City, where he received his B.A degree in fine arts from Universidad de las Americas, A.C. He taught Spanish at Cavier Military Academy High School on Chicago's Southside for 10 years, then moved back to Toledo and taught at McTigue Jr. High.
After 10 years with Metroparks, Novarro joined the Air National Guard, where he served 24 years, attaining the rank of Master Sargent E7. He returned to teaching at Bowsher High School then several junior high schools, retiring from the Toledo Board of Education.
He said he still teaches Spanish and art, and is a member of USCT (5th United States Colored Troops), a re-enactor group in Toledo. And you can still find him exploring the Metroparks.
Photo: Kendra Rison with Novarro Gibson at Middlegrounds Metropark in 2019.