Inclusive Program Honored By Two National Associations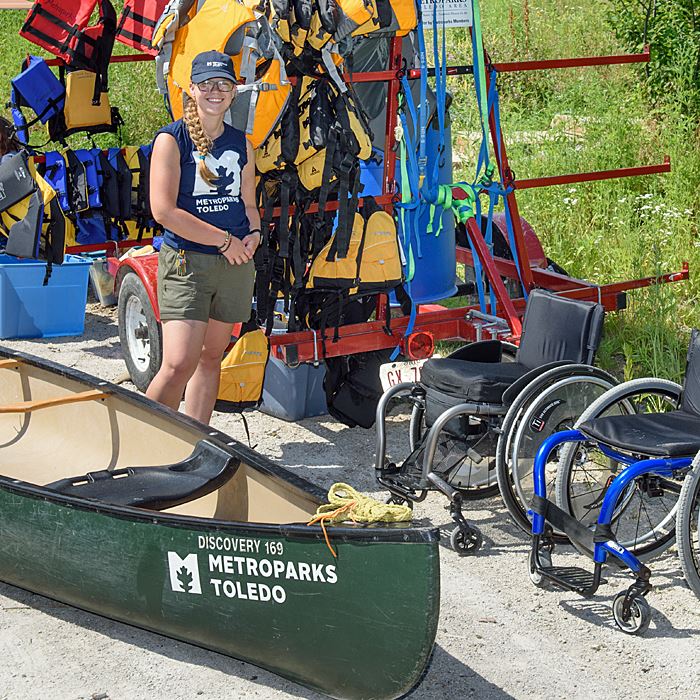 Two national associations have recognized Metroparks Toledo for a program last summer that highlighted the park system's inclusive outdoor recreation activities.
Metroparks held the event June 30 at Middlegrounds in downtown Toledo in partnership with The Ability Center of Greater Toledo, Lucas County Board of Developmental Disabilities and the Epilepsy Center of Northwest Ohio. The event demonstrated outdoor skills experiences offered by Metroparks, such as kayaking, archery, fishing and tree climbing, which can be adapted as necessary for participants' individual needs.
The program was recognized with a project excellence award from the
Society of Outdoor Recreation Professionals (SORP) as well as a program award from the National Association of County Parks and Recreation Officials (NACPRO).
Award for Kayak Share
NACPRO also recognized the kayak share at Howard Marsh with a parks and recreation facilities award. Kayaks can be rented at the Jerusalem Township park using a smartphone app that unlocks lockers where the boats are stored. The area's first kayak share, opened last year, makes boats available to paddle the park's 6 miles of water trail without the need to staff a traditional kayak concession.