Librarian Picks Are All Birds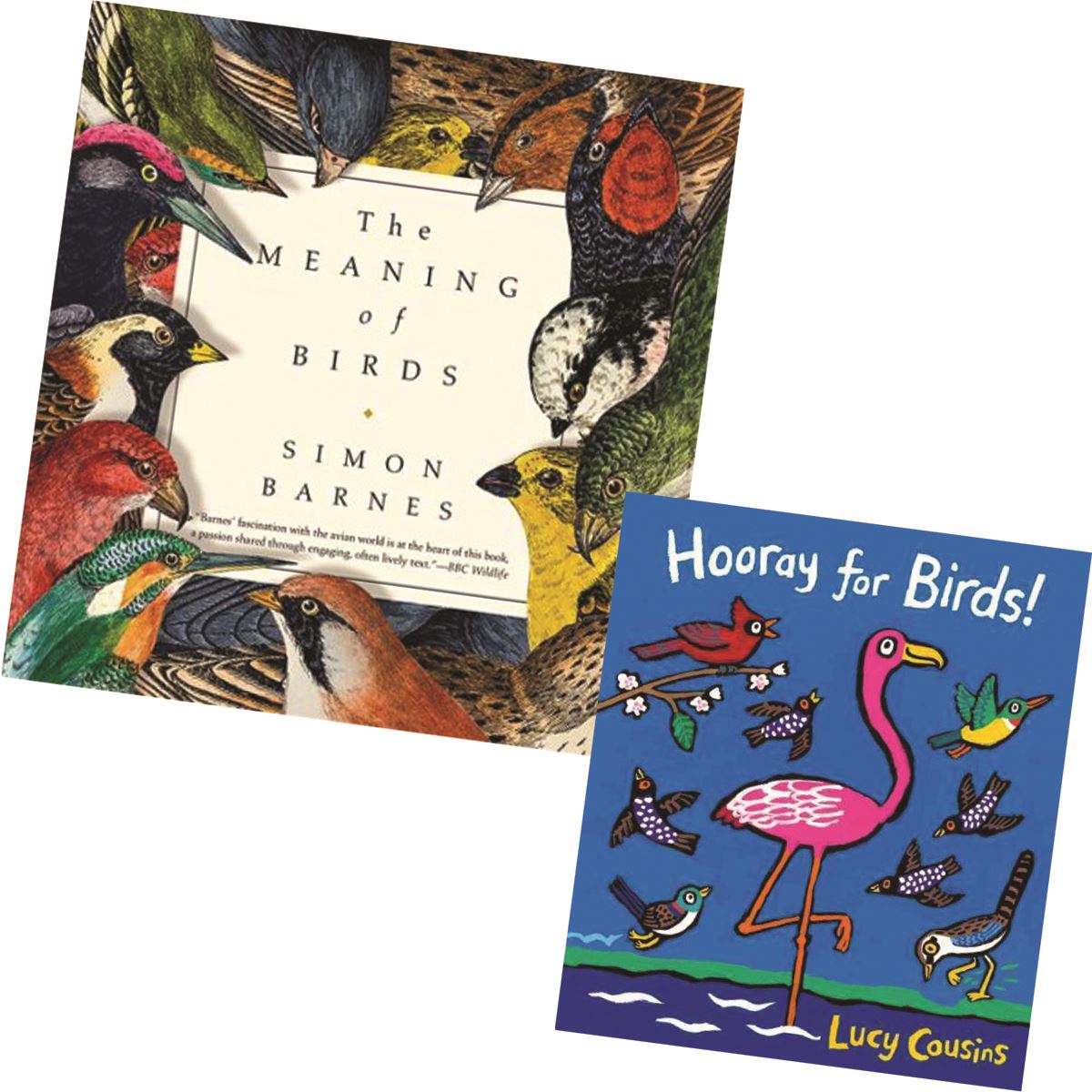 Recommended reading on nature-related topics from librarians at the Toledo Lucas County Public Library.
The Meaning of Birds
by Simon Barnes
One of our most eloquent nature writers offers a passionate and informative celebration of birds. As well as exploring how birds achieve the miracle of flight, why birds sing, and what they tell us about the seasons of the year, The Meaning of Birds muses on the uses of feathers, the drama of raptors, and the infidelities of geese. Simon Barnes explores both the intrinsic wonder of what it is to be a bird and the myriad ways in which birds can help us understand the meaning of life.
Hooray for Birds!
by Lucy Cousins
Birds of all feathers flock together in a fun, rhyme-filled offering by the creator of Maisy. From the rooster's "cock-a-doodle-doo" at dawn to the owl's nighttime "tuwit, tuwoo," the cheeps and tweets of many bright and beautiful avian friends will have children eager to join in as honorary fledglings. This day in the life of birds will hold the attention of even the smallest bird-watchers, whether at storytime or just before settling into their cozy nests to sleep.