Librarian Picks Books Focusing on Fall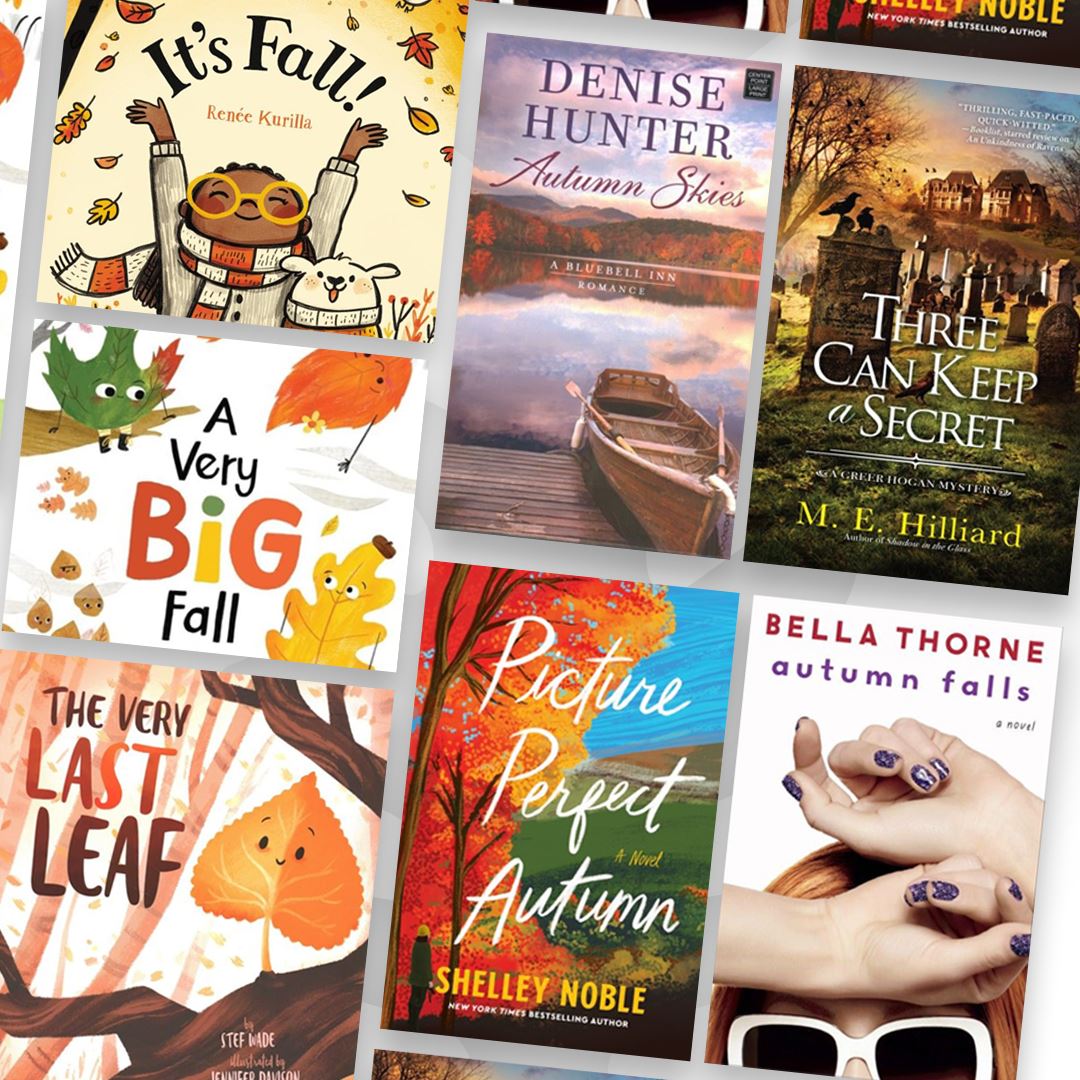 Check out the recommended reading on Bugs and Insects from librarians at the Toledo Lucas County Public Library. 
A Very Big Fall
by Emmy Kastner 
"The weather is pleasant, the view is fine, and everything just feels fresh. But when autumn breezes begin to blow, adventurous Birch, nervous Oak, and grumpy Maple each have their own way of facing the new crispness in the air. The squirrels take pleasure in warning the leaves about the transformations to come: new colors! And more … an actual fall. But will the ground be the end? Or a new beginning? New situations can be scary but also thrilling, as three adorable autumn leaves, surprised by their turning colors and the promise of the fall to come." --publisher website. 
Find it at your Library: [book] 
It's Fall!
by Renee Kurilla 
"Break out your fuzzy socks and cozy scarves! Bring on the doughnuts, cider, and pies! It's time for corn mazes, trick-or-treating, and all the Thanksgiving food you can eat.... It's fall! With playful rhymes and lively illustrations, this celebratory book shows the many ways we welcome and enjoy a special season." -- author website
Find it at your Library: [book] 
The Very Last Leaf
by Stef Wade 
"In this funny and encouraging picture book, best-selling author Stef Wade (A Place for Pluto) tells an engaging story and deftly addresses social and emotional struggles many kids encounter each day...feeling anxious, wanting to be perfect, facing fears, etc. These themes combined with illustrator Jennifer Davison's delightful characters and rich autumnal colors make The Very Last Leaf a perfect book for the start of a new school year, the arrival of autumn, or any period of transition in life." -- publisher website 
Find it at your Library: [book] [ebook] 
Picture Perfect Autumn
by Shelley Noble
 "A Manhattan photographer finds inspiration and new possibilities in a Gothic Rhode Island beach house in this uplifting fall-set read from New York Times bestselling author Shelley Noble." -- author website 
Find it at your Library: [book] 
Three Can Keep A Secret
by M. E. Hilliard 
"Greer Hogan is a librarian turned sleuth, an avid reader of crime fiction who possesses an uncanny knack for deduction and now, she's drawn into another murder case as late autumn slowly turns to winter in the idyllic village of Raven Hill." -–dust jacket. 
Find it at your Library: [book] 
Autumn Skies
by Denise Hunter 
"When Wyatt books a room at the Bluebell Inn, sparks fly between him and Grace. She volunteers to be his mountain guide, and he soon opens up to her, drawn to her strength and sense of humor. But both are reticent to talk about the survivor's guilt they each carry, and when their pasts finally collide, their budding romance might not survive the truth."-- Provided by publisher. 
Find it at your Library: [book] [large print] [ebook] 
Autumn Falls
by Bella Thorne 
"Following her adored father's death, a teenager named Autumn Falls is forced to relocate to a new school in Florida for sophomore year. And when Autumn receives an enchanted gift: a journal that literally brings Autumn's writing to life, anything could happen. Could the journal be imbued with her dad's spirit?" -- Provided by publisher. 
Find it at your Library: [book] [ebook] [eaudio]