Librarian Picks Celebrate Bug Month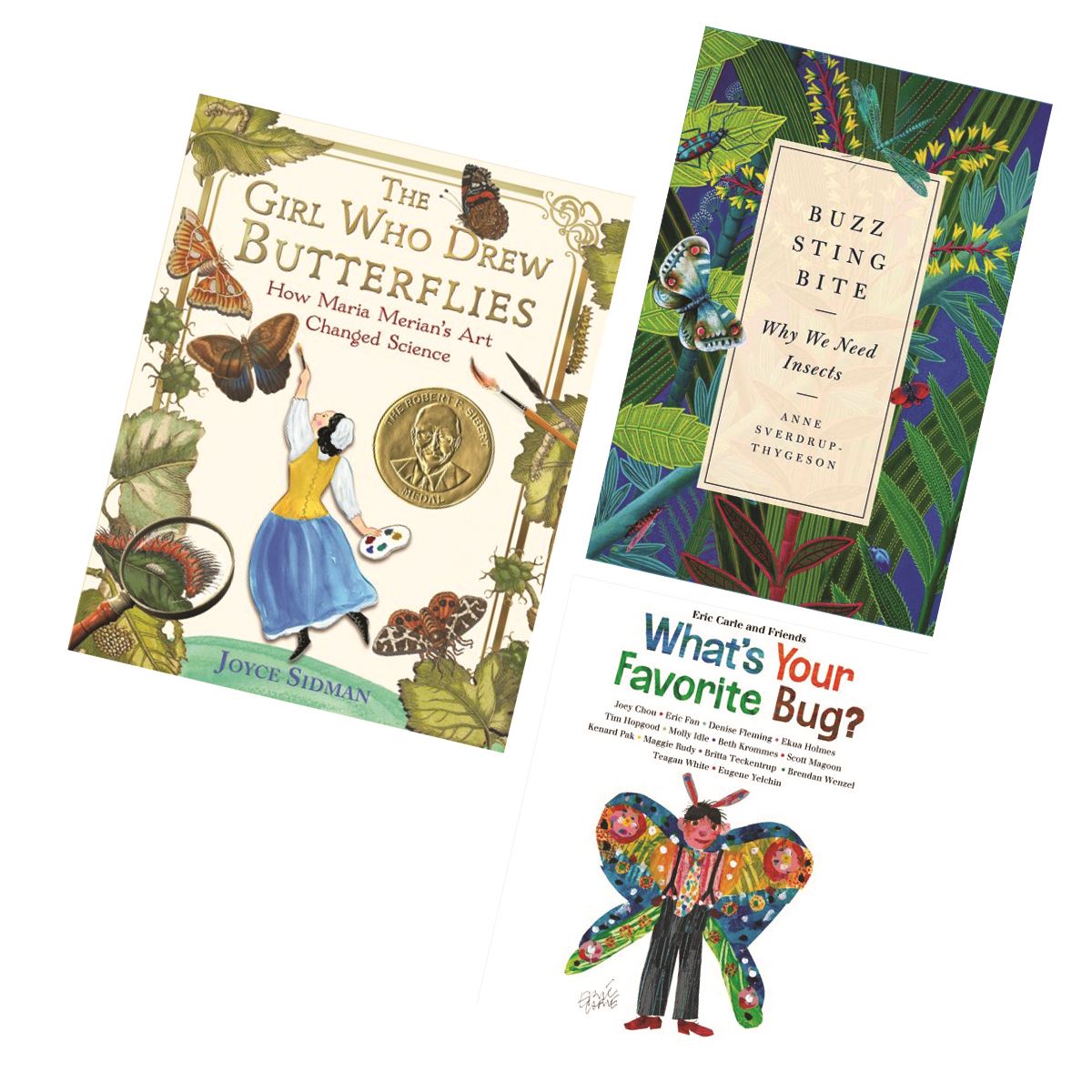 Recommended reading on nature-related topics from librarians at the Toledo Lucas County Public Library.
The Girl Who Drew Butterflies: How Maria Merian's Art Changed Science
by Joyce Sidman
Maria Merian was one of the first naturalists to document the metamorphosis of the butterfly. In this visual biography, richly illustrated throughout with full-color original paintings by Merian herself, the Newbery Honor-winning author Joyce Sidman paints her own picture of one of the first female entomologists and a woman who flouted convention in the pursuit of knowledge and her passion for insects. 
What's Your Favorite Bug?
by Eric Carle and friends
Everybody has a favorite bug. Some like shiny, colorful beetles or busy ants or soft pale moths best. Others prefer spindly walking sticks or fuzzy caterpillars that turn into bright butterflies. With beautiful illustrations and charming personal stories, 15 children's book artists share their favorite bugs and why they love them. 
Buzz, Sting, Bite: Why We Need Insects
by Anne Sverdrup-Thygeson
Insects comprise roughly half of the animal kingdom. Most of us think life would be better without bugs. In fact, life would be impossible without them. For example, without the pinhead-sized chocolate midge, cocoa flowers would not pollinate. No cocoa, no chocolate. The fruit fly was essential to medical and biological research experiments that resulted in six Nobel prizes. Life as we know it depends on these small creatures. The more you learn about insects, the more fascinating they become!