Librarian Picks Focus on Spring Gardening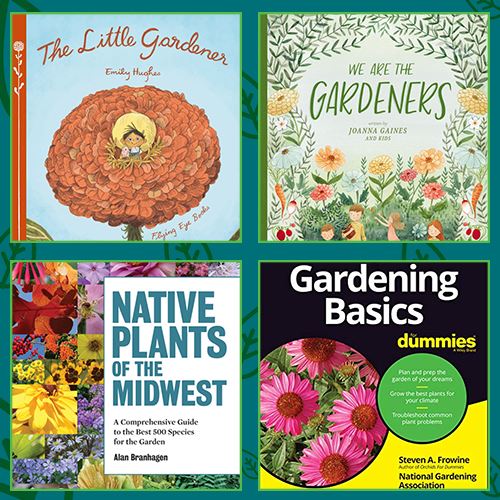 Recommended reading on nature-related topics from librarians at the Toledo Lucas County Public Library.
The Little Gardener
By: Emily Hughes
A little gardener who is not very good at gardening makes a wish for a little help.
Find it at your Library: [ Book ] 
We Are the Gardeners
By: Joanna Gaines and kids
In We Are the Gardeners, Joanna and the kids chronicle the adventures of starting their own family garden. From their failed endeavors, obstacles to overcome (bunnies that eat everything!), and all the knowledge they've gained along the way, the Gaines family shares how they learned to grow a happy, successful garden. As it turns out, trying something new isn't always easy, but the hardest work often yields the greatest reward. There are always new lessons to be learned in the garden! You and your children can learn all about the Gaines family's story of becoming gardeners in Joanna's first children's book—starting with the first little fern Chip bought for Jo. Over the years, the family's love for gardening blossomed into what is now a beautiful, bustling garden. Julianna Swaney's illustrations bring the Gaines family garden to life with colorful, whimsical watercolors and invite you to enjoy the beauty of a thriving garden.
Find it at your Library: [ Book ] [ eBook ] [ eAudio ] [ hoopla ] 
Native Plants of the Midwest
By: Alan Branhagen
Native Plants of the Midwest, by regional plant expert Alan Branhagan, features the best native plants in the heartland and offers clear and concise guidance on how to use them in the garden. Plant profiles for more than 500 species of trees, shrubs, vines, perennials, ground covers, bulbs, and annuals contain the common and botanical names, growing information, tips on using the plant in a landscape, and advice on related plants. You'll learn how to select the right plant and how to design with native plants. Helpful lists of plants for specific purposes are shared throughout. This comprehensive book is for native plant enthusiasts and home gardeners in Ohio, Michigan, Indiana, Illinois, Wisconsin, Minnesota, Iowa, Missouri, Nebraska, North and South Dakota, northern Arkansas, and eastern Kansas.
Find it at your Library: [ Book ] [ hoopla ] 
Gardening Basics for Dummies
By: Steven A. Frowine
In a friendly, straightforward style, professional horticulturist Steven A. Frowine distills 50 years of gardening experience to show you how to start growing your expertise―from planning out your own mini-Eden and planting your first annuals, bulbs, and perennials through to laying the perfect lawn, raising tasty crops, and even introducing fish to your landscape! He also digs into the grubbier side of horticultural life, making sure you're as prepared as any seasoned farmer to deal with pests, weeds, and other challenges the earth will throw up at you.
Find it at your Library: [ Book ] [ hoopla ]