Librarian Picks Focus on Water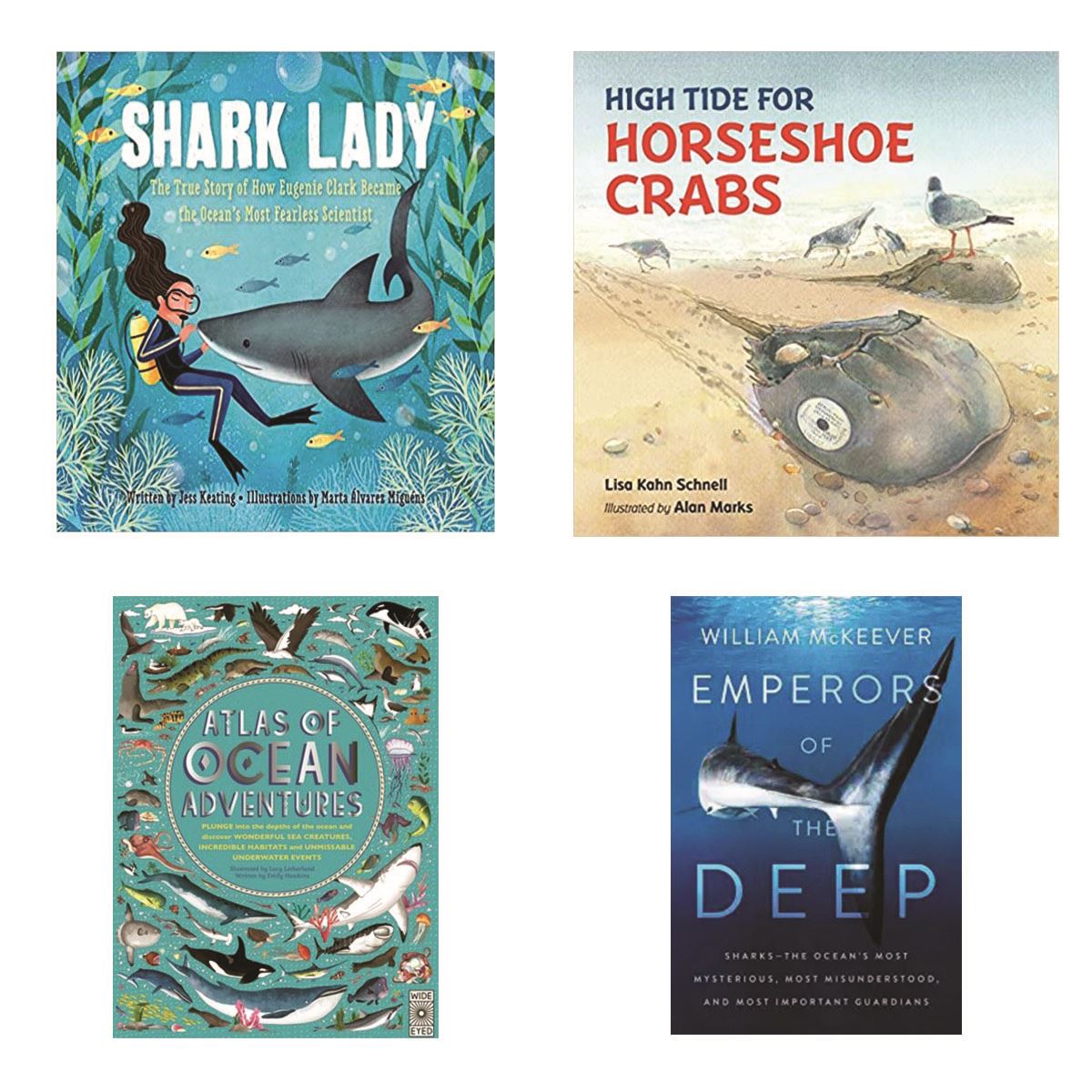 Recommended reading on nature related topics from librarians at the Toledo Lucas County Public Library.
Shark Lady
by Jess Keating
This is the story of a woman who dared to dive, defy, discover, and inspire. This is the story of Shark Lady.
Eugenie Clark fell in love with sharks from the first moment she saw them at the aquarium. She couldn't imagine anything more exciting than studying these graceful creatures. But Eugenie quickly discovered that many people believed sharks to be ugly and scary—and they didn't think women should be scientists.
Determined to prove them wrong, Eugenie devoted her life to learning about sharks. After earning several college degrees and making countless discoveries, Eugenie wrote herself into the history of science, earning the nickname "Shark Lady." Through her accomplishments, she taught the world that sharks were to be admired rather than feared and that women can do anything they set their minds to.
An inspiring story by critically acclaimed zoologist Jess Keating about finding the strength to discover truths that others aren't daring enough to see. Includes a timeline of Eugenie's life and many fin-tastic shark facts!
Find it at your Library [Book] [eBook]
Atlas of Ocean Adventures
by Emily Hawkins
Embark on an undersea adventure...
This book will take you on a guided tour of the world's five oceans, dropping in at colourful coral reefs, leafy kelp forests, tropical shores and deep undersea trenches. You'll meet a whole host of ocean animals, and discover their amazing behaviours and survival tricks. A world of watery wonders awaits! 
High Tide for Horseshoe Crabs
by Lisa Kahn Schnell
Every spring millions of horseshoe crabs crawl to the beaches of Delaware Bay to lay their eggs. There are so many crabs crowding the beach that their shells clack together. But they aren't the only ones crowding the beaches for two weeks in spring.
Flocks of shorebirds migrating north from South America stop to feed on the horseshoe crab eggs. Each bird can eat thousands of the tiny green eggs.
People also flock to the shore. Scientists and tourists turn out to see the spectacle and learn more about the animals that call this habitat home for a few weeks. Scientists tag the crabs and study their migration and mating habits. Some people come to observe the birds.
Alan Marks' gorgeous paintings bring the reader down to the shoreline to observe this exciting annual event that interconnects species.
Find it at your Library [Book] [eBook]
Emperors of the Deep
by William McKeever
In this remarkable groundbreaking book, a documentarian and conservationist, determined to dispel misplaced fear and correct common misconceptions, explores in-depth the secret lives of sharks -- magnificent creatures who play an integral part in maintaining the health of the world's oceans and ultimately the planet. From the Jaws blockbusters to Shark Week, we are conditioned to see sharks as terrifying cold-blooded underwater predators. But as Safeguard the Seas founder William McKeever reveals, sharks are evolutionary marvels essential to maintaining a balanced ecosystem. We can learn much from sharks, he argues, and our knowledge about them continues to grow. At once a deep-dive into the misunderstood world of sharks and an urgent call to protect them, Emperors of the Deep celebrates this wild species that hold the key to unlocking the mysteries of the ocean if we can prevent their extinction from climate change and human hunters.
Find it at your Library [Book] [eBook]