Lots of Reasons to Venture Outdoors this Winter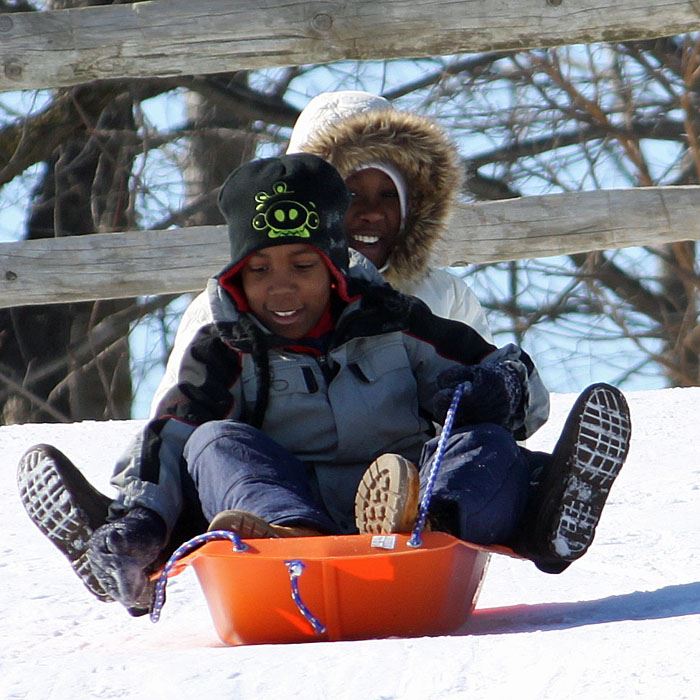 Don't stay indoors this winter. Metroparks Toledo offers free or low-cost family programs each month, and winter is no different.
From star gazing to sledding, family hikes to educational nature programs, there are plenty of reasons to visit the Metroparks in any season. There are indoor program options, too.
Get the dates and details at our program calendar.
Sledding, Skiing, Skating
Pearson, Side Cut and Blue Creek  have sledding hills. Pearson and Oak Openings offer ice skating on lakes. Skiing is permitted on all trails that are not cleared, in open fields and on the designated ski trail at Secor Metropark. Please note that the ski trail at Oak Openings Preserve is closed this winter because of a pine tree management project.
Pop-up Programs
When the snow falls, watch for pop-up snowshoe programs for all ages, with snowshoes provided. Follow Metroparks Toledo on Facebook for announcements of pop-up programs.
Programs Just for Kids 
Toddler Trails
For ages 18 months to 3 year
A monthly outdoor, multi-sensory nature play program that introduces toddlers to nature.
10 to 11 a.m. on the first Wednesday of the month.
Location: Wildwood Preserve
Cost: $2
Registration at MetroparksToledo.com 
Tales and Trails
For ages 3 to 5
Park adventures for preschoolers. Children, accompanied by a parent or guardian, enjoy story time, a nature walk and a craft to take home
10 to 11 a.m. on the second and fourth Thursday of the month
Location: Wildwood Preserve
Cost: $2
Registration at MetroparksToledo.com
Nature Play
Outdoor winter fun for kids 12 and under. Meet at the sledding hills for a program (snow or no snow). Bring a sled if you have one. Each program ends with a gathering around a campfire.
Free.
1 to 3 p.m. Saturdays:
January 12 at Blue Creek Metropark in Whitehouse
February 16 at Side Cut Metropark in Maumee
March 16 at Pearson Metropark in Oregon