Memorial Gift Enhances Wildwood Playground Area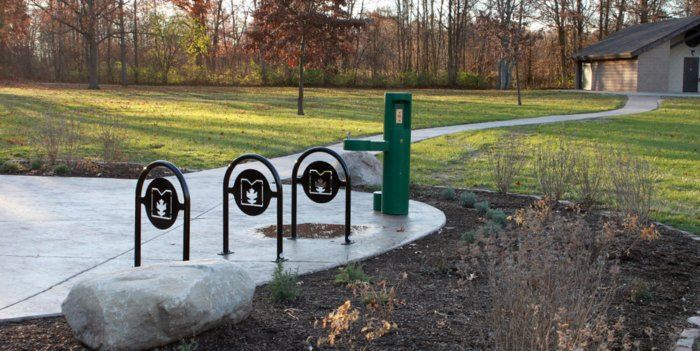 Wayne and Ruth Zitkus have lived for many years in the shadow of Wildwood Preserve, and have made it a part of their daily lives. Ruth loved to take the couple's dogs there, and Wayne is still a regular along its walking paths.
Wayne's first memories of the park tell yet another story about its history, and about his personal connection to the place. As a boy, Wayne was a caddy for professional golfer Frank Stranahan, who lived in the home now known as the Manor House. Wayne remembers retrieving golf balls from the front yard of the house while Frank practiced his swing.
During his walks with Ruth, Wayne would often meet visiting families experiencing the park for the first time.
"They always tell me they have nothing that matches Wildwood where they live," he says. "This is such a gem."
So, Wayne decided to help welcome the next generation of Wildwood families by funding several enhancements near the children's playground: a water fountain, a path to the restrooms and a bike rack. The generous gift is in memory of Ruth and the times the couple spent together at the preserve.
Bringing kids to the park helps families develop a lifelong relationship with the place, and pride in keeping it as beautiful as it is today. Besides, Wayne says, donating to children's activities at Wildwood is "something Ruth would have liked."