Metroparks Board Member Praises Partnership With Ability Center on its 100th Anniversary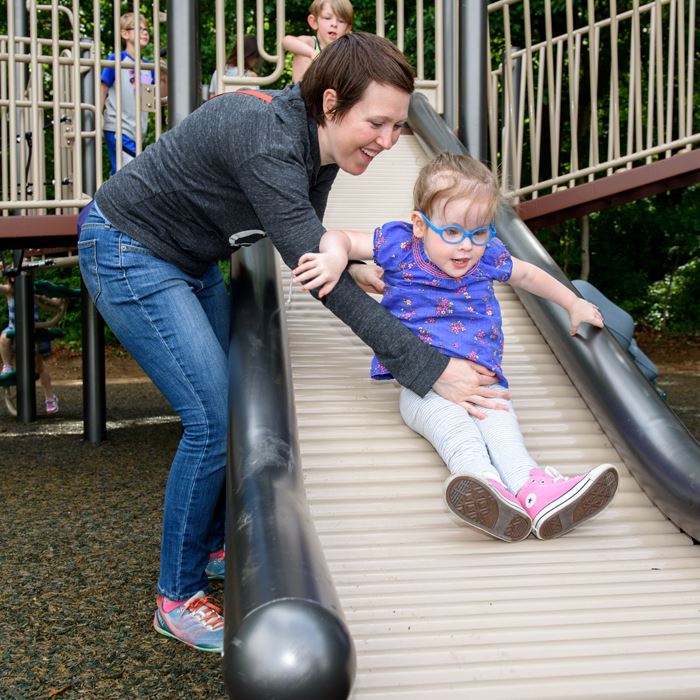 A new playground at Secor, opened in 2019, is a national demonstration site for inclusive play.
Lera Doneghy, vice-president of the Board of Park Commissioners, spoke at a January 16 event to kick off the centennial year of The Ability Center.
"Metroparks Toledo is about conserving natural areas and connecting people with nature in meaningful ways. That means all people," said Doneghy. "We are thankful to have the Ability Center as a valued partner to provide subject matter expertise to ensure that our goals match the needs of the community."
The Ability Center began in 1920 as a Toledo Rotary initiative, then called the Toledo Society for Crippled Children, to help kids with disabilities. It has evolved over the last 100 years, and today its objective is creating greater independence and stronger connection to the community.
A year ago, the organization began a conversation around the question, What would it take for our area to become the most disability-friendly community in the country? Defining "Disability friendly" as a community that values and welcomes the potential and participation of each of its citizens and visitors, the Ability Center is focusing on housing, transportation, education, employment, the medical community and inclusive spaces.
"The Ability Center celebrated with us when we opened our most ambitious, inclusive playground to date, a nationally accredited playscape at Secor Metorpark," Doneghy added. "The Ability Center is with us again as we plan for a new, accessible garden at Toledo Botanical Garden.
"From programming to trails, our Metroparks are more welcoming, more usable and more appreciated because of our association with this remarkable group of people."
Related