Metroparks to Receive Awards for Conservation, Programs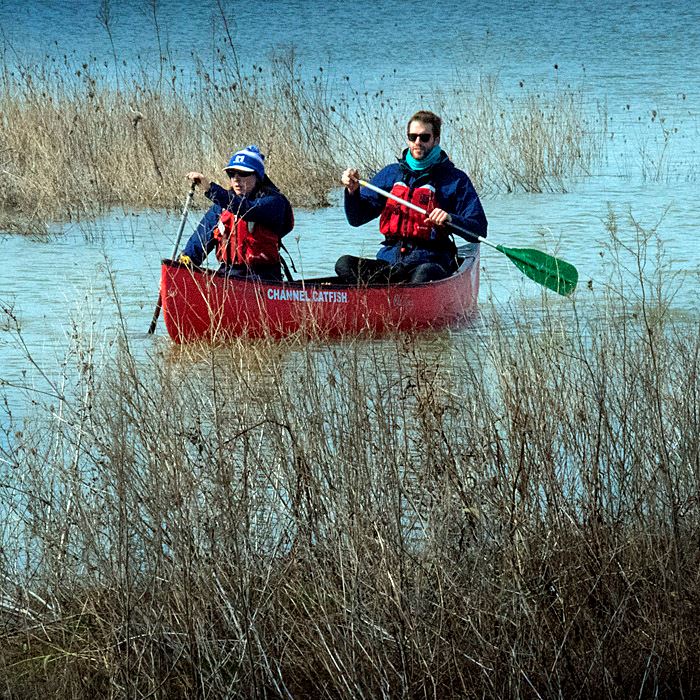 For the third consecutive year, a member of the Metroparks Toledo staff will receive the Jack Hanna Resource Conservation Award from the Ohio Parks and Recreation Association. The newest Metropark, Howard Marsh, is also one of three finalists for the organization's Governor's Award, which is chosen from among first place winners in all contest categories.
Metroparks will receive at least four awards at a banquet Tuesday, February 5, during OPRA's annual conference and trade show at Kalahari resort in Sandusky.
Tim Gallaher, a Natural Resources Department supervisor and 16-year employee of Metroparks, is this year's Jack Hanna Award recipient. Gallaher oversees habitat restoration and management for 12,000 acres of parkland across Lucas County, including one of the most biologically diverse areas of Ohio, the Oak Openings, and the Lake Erie coastal marsh region. Prior to coming to Metroparks, he worked for five years at the Wood County Park District.
The Jack Hanna Award, named for the director emeritus of the Columbus Zoo and TV host, was presented last year to Denis Franklin, a crew leader in the department, and the year before to Tim Schetter, Ph.D., director of natural resources.
New Park Wins 1st Place
Howard Marsh, in Jerusalem Township, will receive a first place award in a category for capital improvements with a budget of $2.5 million or more. The project was also selected to be a candidate for the Governor's Award, which is a best of show award chosen from all first place winners. The Governor's Award recipient will be revealed at the banquet.
Metroparks created the 1,000-acre park – now the second largest in the park system – from agricultural land, converting more than 600 acres to coastal wetland and planting 12,000 trees and shrubs. Located near Lake Erie, the park has a six-mile trail that includes a half-mile boardwalk through a marsh, two kayak launches and fishing platforms.
Since it opened at the end of last April, more than 60,000 people have visited the park, which quickly gained a reputation as a place to view shorebirds during the Biggest Week in American Birding festival in May.
Other Award
Metroparks will also receive two other awards:
Second place in the Recreation Programs category for a tree climbing program begun in late 2017. The popular addition to the park system's outdoor skills offerings has been held at several parks and has drawn high marks from participants surveyed.
Third place in the Natural Resources and Conservation Category for restoring a 30-acre area known as "the Glade" at Blue Creek Metropark in Whitehouse to remove non-native invasive species and allow natural vegetation to thrive in several rare habitat types.
Photo: Howard Marsh