Nature a Prescription for Wellbeing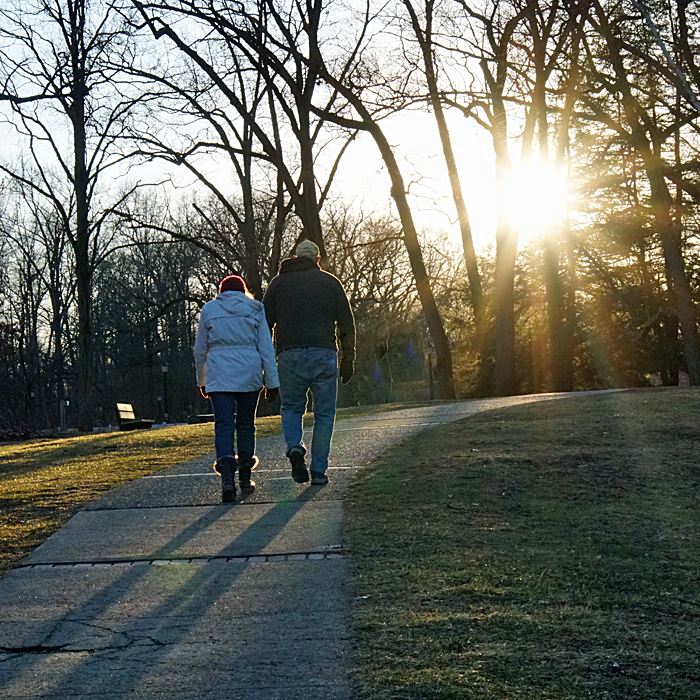 A growing stack of research supports what outdoors lovers have always known: nature is good for you.
The pandemic has highlighted the physical, mental and emotional benefits of nature for those who venture out. But even as people flock to parks in record numbers for a dose of "Vitamin N," many still suffer from the detrimental effects of long-term indoor isolation.
A recent Wall Street Journal article summed it up: "As people spend more time indoors, a mountain of scientific research says spending time in nature is critical to health and increases longevity."
The article cites a 2019 study with the title, "Spending at least 120 minutes a week in nature is associated with good health and wellbeing." The research involved nearly 20,000 people and concluded that two hours outdoors was the sweet spot for feeling better. "It did not matter how 120 minutes of contact a week was achieved (e.g. one long vs. several shorter visits/week," an abstract of the study states.
Yet pre-pandemic research showed a trend of people spending less time outdoors and more time in front of digital screens.
In the Metroparks, where visitation swelled last year, naturalists and outdoor recreation specialists have embraced the healing powers of nature. Programs from forest bathing to nature journaling and activities such as kayaking and tree climbing entice people to put down their smartphones and come out in the sunshine. Any activity, from walking to strenuous maintain biking or simply relaxing under a tree can help reduce blood pressure and anxiety while increasing one's overall sense of wellbeing.
Nature just makes you feel better, and an increasing volume of research proves it.
Knowing what we know today, "Go outside and play" and "Get some fresh air" are more than practical advice. They are prescriptions for a happier, healthier life.
Download: Metroparks RX for "Vitamin N"
--
In this video, Metroparks Master Interpreter Kim High, a Certified Forest Therapy Guide, talks about the ways nature promotes peace of mind and good health. The video is part of an ongoing series, Wintering the Towpath, designed to be a solution for cabin fever.