New Director to Lead Metroparks Toledo Planning Dept.
Busy Department has Major Projects Underway, With More to Come
Jennifer Van Horn will lead a busy planning department at Metroparks Toledo with improvements on the drawing board for parks across Lucas County, and major construction projects already underway.
Van Horn joined the staff last week as director of park planning and capital projects. In that role, she will oversee the ongoing development of Glass City Riverwalk, which will turn the downtown Toledo riverfront into an active greenspace with amenities that are unique to the region. They include an ice skating ribbon, three nature-themed play areas, a riverfront restaurant and art installations. Riverwalk will create 300 acres of greenspace stretching for five miles along both sides of the Maumee from the Veterans Glass City Skyway to the Anthony Wayne Bridge, and include the renovation of International Park.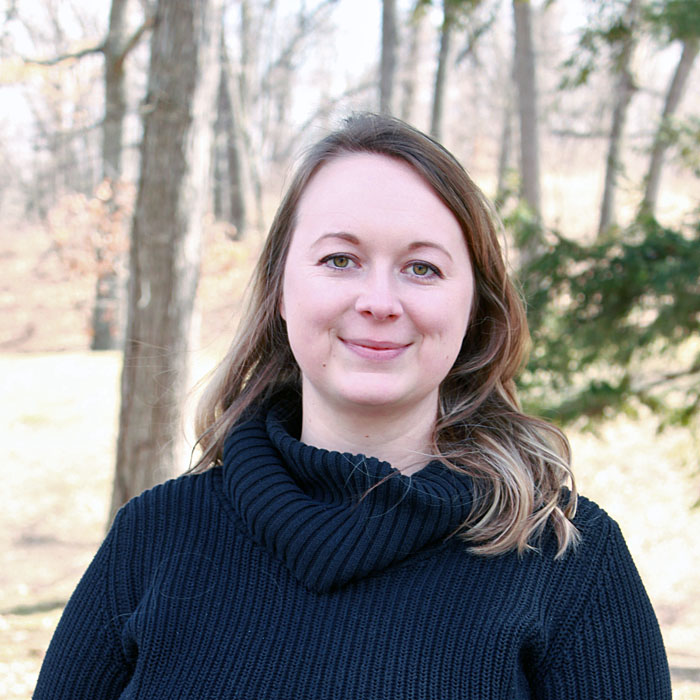 "The voters overwhelming approved a levy on the November 2020 ballot that will fund improvements to all the Metroparks and partially fund Riverwalk," said Dave Zenk, executive director. "Jennifer and her team, along with contractors, have a very ambitious construction schedule. The result will be major enhancements to our community over the next 10 years."
Van Horn has worked since 2013 at the Toledo Zoo, most recently as vice president, construction and planning. She holds Bachelor and Master's degrees in architecture from Miami University.
She serves as board chair of the Toledo Design Collective, and was a 2021 recipient of a 20 Under 40 Leadership Award.
"I am very excited to join Metroparks Toledo," Van Horn said. "I am looking forward to working with the team on the Glass City Riverwalk and all the projects throughout the park system."
 Engineer New to Staff
Doug Parrish has also joined the park planning and capital improvements team. He has been an engineering project manager for 20 years at the Lucas County Engineer's Office, where he prepared studies and plans for roadway, drainage and traffic design projects, and reviewed plans for private developments. He holds a BS in civil engineering from the University of Toledo.