Newest Metropark Draws Nature Lovers After Quiet Opening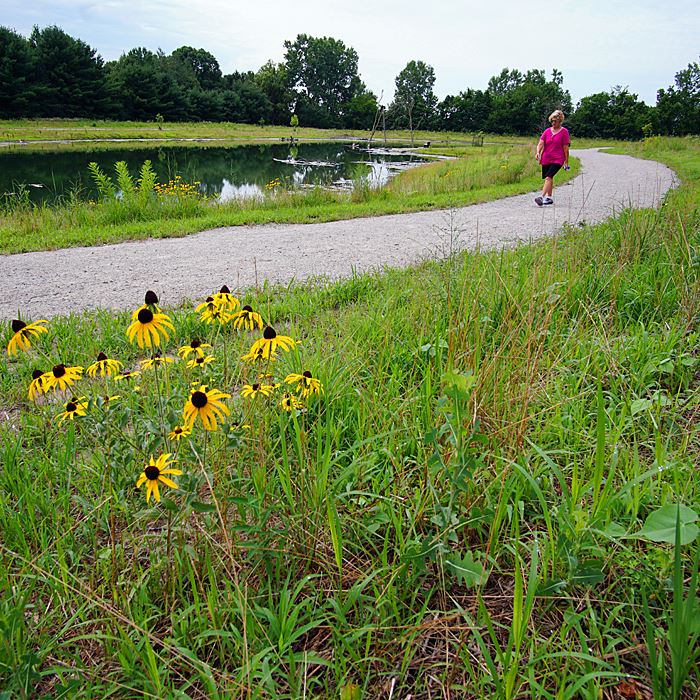 Runners, walkers and cyclists using the Wabash Cannonball Trail now have a lush new stopping point about midway between the Jerome Road trailhead and Oak Openings Preserve. But there's more to explore at Cannonball Prairie.
The newest Metropark opened without fanfare this spring during the early days of the Coronavirus pandemic. Dispite not having an official grand opening, Metroparks threw open the gates to give people additional trail miles, kayak access and birding opportunities during the health crisis.
The 89-acre park on Monclova Road between Weckerly and Eber roads is the 17th Metropark. It is the fifth in the Oak Openings Corridor, which stretches from Secor to Oak Openings Preserve and also includes Wiregrass Lake and Westwinds. Eventually, the Mosseley Trail will connect them all, as well as The Nature Conservancy's Kitty Todd Preserve and two State Nature Preserves.
The North Fork of the Wabash Cannonball runs through Cannonball Prairie, connecting the new park with Oak Openings to the west and to the Fallen Timbers Battlefield and Side Cut to the east.
A 6-acre manmade pond has a dock with a cradle for launching canoes and kayaks, and was built with fishing in mind. While fishing is not yet permitted, aggressive stocking, feeding and a solar-powered aeration system are being used to establish a fishery that in just a couple years will become a destination for families.
The 0.7 mile Leopard Frog Trail circles the pond, while the 1.5 mile Big Bluestem Trail south of the Wabash Cannonball leads walkers through a prairie.
Just off the longer trail, three campsites are secluded in the woods.
While it has only been open for a few months, the park is already on the map for birders because of the ground nesting birds that have taken up residence.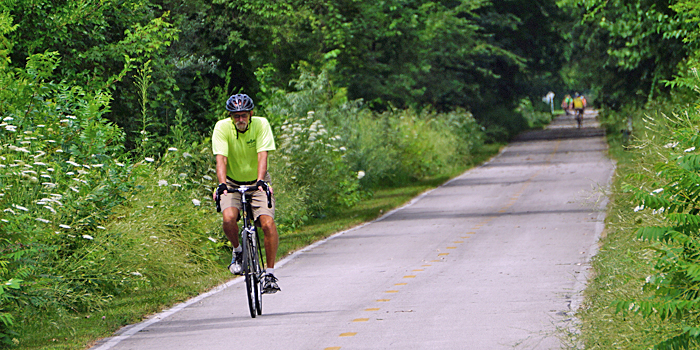 Cannonball Prairie has access to the Wabash Cannonball Trail, which passes through the park about halfway between the Jerome Road trailhead and Oak Openings Preserve.