Park People: Amanada Domalski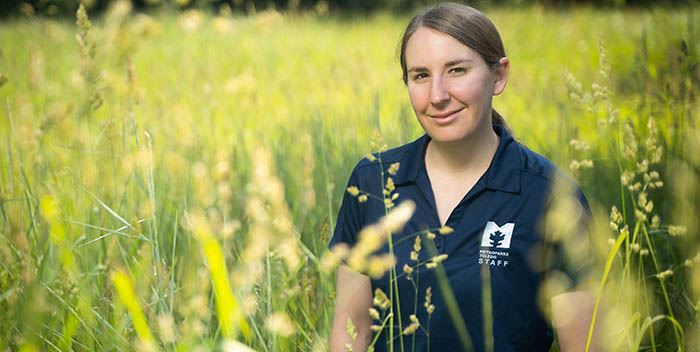 Amanda Domalski
Outdoor Skills Interpreter 
Hometown
Sylvania, OH
First Job
I worked as a lab assistant in a geochemistry lab throughout college.
Achievement you are most proud of, career or other
I'm proud to have been a part of the Outdoor Skills department since its first summer, and to have been involved in the growth and development of the department over the years. Being a part of the team's achievements and progression has been an honor.
Dream Trip
I really love cool rocks and would love to visit Hawaii to hike and explore the volcanic features there. 
Notable pet
I was very lucky to have a constant friend and companion while growing up in the form of my turtle Todd. I got Todd at the young age of 5 and we were together for over 24 years. Todd was a well-travelled turtle, and he moved around with me to Columbus and then Colorado on my adventures. He was well known and loved by my friends for his charming personality.
What is something few know about you?
I lived in Colorado for two years. While I greatly enjoyed the mountains (and the rocks!) I also realized that Toledo was actually a really great place to live and moved back.
What brought you to Metroparks?
I started working for Metroparks as a seasonal in our Outdoor Skills department after graduation. I planned for this to be a summer job while I was searching for full time employment in my field of geology, but I loved my job and my co-workers so much that I never left.  
Your favorite park visited?
Oak Openings Preserve Metropark. I've had so many awesome nature experiences in this park and I love hiking, camping, and continuing to explore here.