Park People: Anthony Amstutz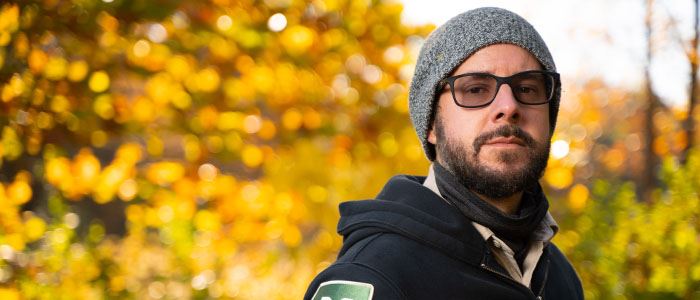 Anthony Amstutz, Park Services Supervisor
Pettisville, OH
 
First Job: Golf Cart Sales, Service, and Rental in Wauseon, Ohio.
 
Achievement you are most proud of, career or other?
Raising two children while maintaining a fulfilling and successful career.
 
Dream Trip: Norway
Notable pet: Cap'n Scraps and Leo – my two dogs.
What is something few know about you?
I played in touring heavy metal band for 3 years.
What brought you to Metroparks?
I have an Associate's Degree in Recreation and Wildlife Management from Hocking College, and was 98% of my way to receiving my bachelor's degree in Environmental Ecology.  I've always had a passion for parks and the outdoors.  When I began looking for a change of careers in 2012, I decided that it was the time to pursue my dream of working for Metroparks Toledo.  Through hard work, determination, and a bit of luck, I've managed to find my way to a Supervisory position at Wildwood Metropark.
Your favorite park visited? Bryce Canyon, UT