Park People: Dan Plath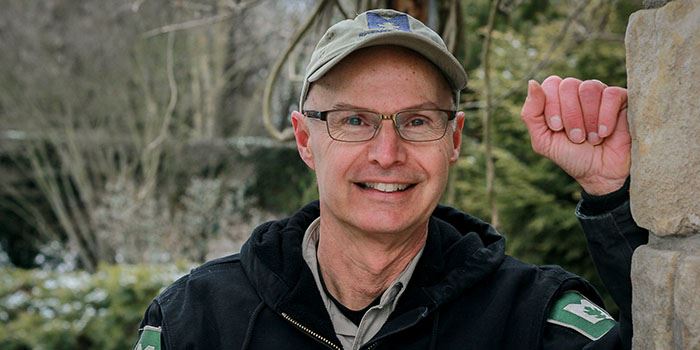 Dan Plath
Horticultural Technician 
Hometown
Toledo, Ohio 
First Job
City of Toledo, Parks Dept. Seasonal employee assigned to Walbridge Park.
Achievement you are most proud of, career or other
Landing my current position with Metroparks at Toledo Botanical Garden. Truly a jewel in Toledo! Best coworkers ever!
Dream Trip
Alaska or British Isles with my wife, Lani.
Notable pet
A very secretive cat who doesn't want his name made public.
What is something few know about you? 
A long time ago, I worked for five years as a groundskeeper at Crosby Gardens which is now Toledo Botanical Garden.
What brought you to Metroparks?
I was volunteering as a Master Gardener at TBG and thought, "I'd love to be a part of what's happening here and throughout the Metropark District.
Your favorite park visited?
Pictured Rocks National Lakeshore. Started going there in the early 1980's when it was a relatively new National Park and have returned many times since. Lots of fond memories with family and friends in this beautiful place.
Join Our Team! Metroparks is currently hiring for seasonal maintenance, full-time and part-time rangers, outdoor skills interpreter and HR Intern. Visit MetroparksToledo.com/careers to apply.