Park People: Hugh Montgomery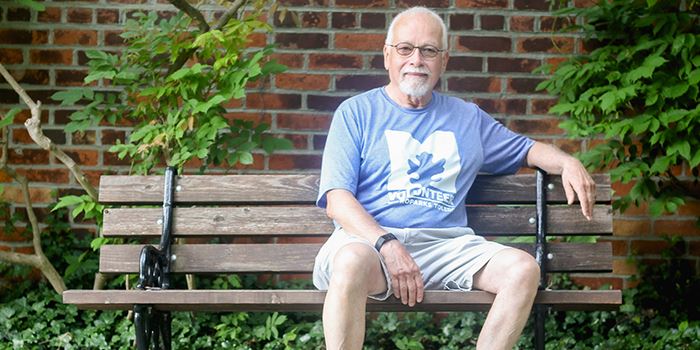 Hugh Montgomery
Sylvania, Ohio 
How do you lend a hand at Metroparks?
Mainly litter pickup at Swan Creek and Pearson, but also work parties such as pulling weeds at Side Cut and Euonymus at Wildwood. I once did a patrol of the Hognose Trail, and removed a lot of glass from it. 
How long have you volunteered at Metroparks?
This was my first year. Most volunteers had to suspend their activities due to the pandemic, but I bought my own tongs and 5gal bucket, so I could continue working without endangering the rangers. 
Why do you give back to your community? I
t's what everyone should do, and now that I am retired, I have more time available. 
Why do you volunteer at Metroparks?
I think that the Toledo Metroparks are a wonderful community resource. I love being on the trails, and I need the exercise, so I can get what I need while I'm volunteering. 
Your favorite park, trail or activity at Metroparks? 
My favorite park is Oak Openings; Secor would be a close second. I participate in the hiking challenge, and carry a small saw in my backpack, so when I encounter a small obstruction I remove it. I do this just to be helpful, and don't count it toward my volunteering activities. 
What would people be surprised to know about you?
I grew up in a woods that had no trails, and starting around age 12 I started building a network of trails. In time I also built a treehouse. Maybe this isn't surprising, given that I clearly love being on trails and working on them. Maybe a better surprise: I'm a mathematician. 
What is the best thing (or some of the best things) about volunteering at Metroparks?
I find it very rewarding, and I don't mind doing menial tasks such as picking up litter. I recently trained to do bike patrols, and look forward to bike patrols on the Towpath.