Park People: Jay and Tina Jindal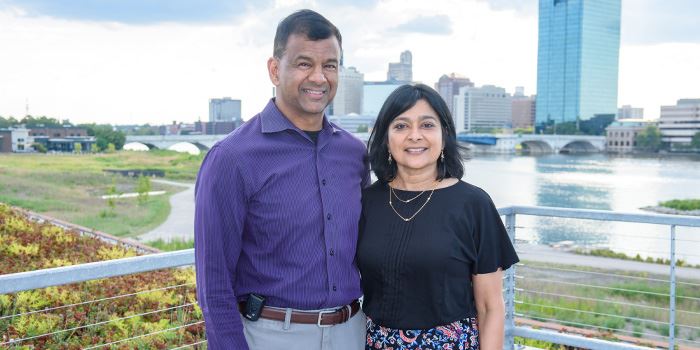 Jay and Tina Jindal
Metroparks Members and Supporters
 
How did you first become involved with Metroparks?
We have been in Toledo for 25 years and therefore we know the value and importance that the Metroparks bring to the community. However, it was during the pandemic when we began to visit the parks more frequently and learned about Glass City Metropark and its potential impact on the development of the downtown area. This inspired us to get involved.
What is your favorite part about Metroparks?
It's the diversity of all the parks that is so impressive. They are a great place to take a walk, meet friends and family for a gathering, or partake in the river activities. From the marsh areas to treehouses, there is truly something for everyone.
What inspired you to become a Metroparks member? A Legacy Society member?
The Metroparks are accessible to all because members make it happen. Membership is vital to the maintenance, growth and evolution of the organization.
Becoming a Legacy Society member was inspired by the Glass City Metropark. This project is truly a game changer for the downtown area and will make the riverfront a destination for our local community and visitors.
What impact do you hope to make with your support?
We hope our support will help make the revitalization of downtown Toledo a reality and inspire others to do the same. Successful endeavors are usually based on community effort.