Park People: Jill Molnar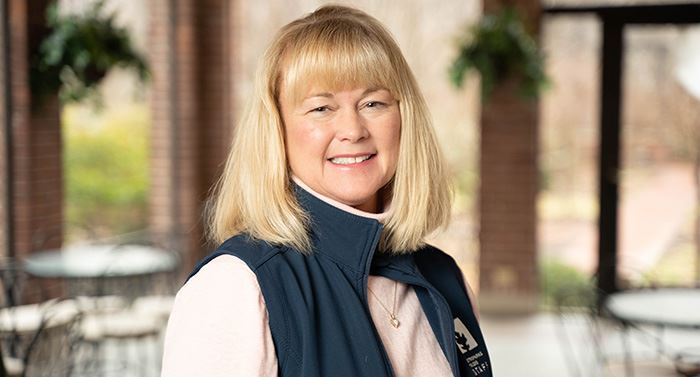 Jill Molnar       
Administrative Project Manager
Hometown
Born in Zainesville, Oh – but raised in Bowling Green, OH
First Job
McDonald's – while I dreaded it initially, it ended up being such an awesome job.  Working the drive thru was the best part.
Achievement you are most proud of, career or other
From a personal standpoint raising my two boys is my #1.  From a career perspective, I've been so lucky with my educational background and experiences to gain such a diverse skillset that has ultimately lead me to my absolute favorite job ever (6 years in April)!  In my current position I'm so proud to be able to work behind the scenes to drive our director's initiatives – it is beyond exciting.  Additionally, being the "go-to" person for advice and making things happen is probably what I'm most proud of.  I'm often referred to as "Mom"… which means so very much.  Love to see people thrive and push themselves to be better!
Dream Trip
Paris… without a doubt!
Notable pet
There are three very special pups in my life – Baxter, Thor & Kodiak… I have been dubbed by my co-workers a crazed dog mom.  (#soproud)
What is something few know about you?
Probably two things – my first name is actually Kimberly, which has caused much confusion for many. The other is that I've coached ice skating for over 20 years. 
What brought you to Metroparks?
An opportunity for change and I have never looked back – such an incredible job and so proud to be a part of an organization that has such an impact on not only in the quality of life, but to our region as a whole!
Your favorite park visited?
All of our Metroparks!  But if I must choose…. Bend View – for the gorgeous view and Middlegrounds – the dog park is so cool and our pups love it, and the fact that it offers beautiful open space in the downtown area.