Park People: Judy Neipp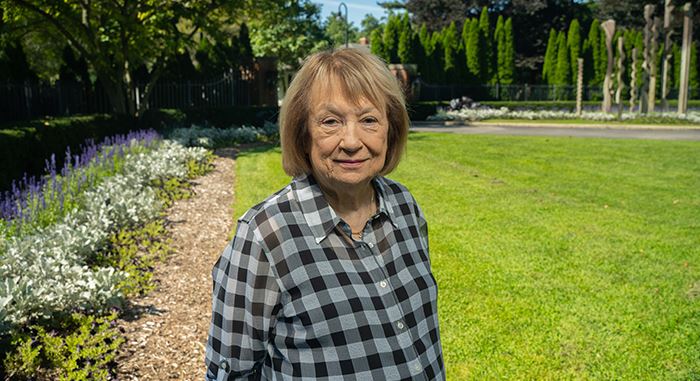 A Beautiful Gift in memory of Sophie Romp
More than 20 years ago when their special place was called Crosby Gardens, the Romp girls would gather for a Mother's Day picnic with their mom Sophie.  But what made the day special was not just the meal, it was during this time when Sophie would lead the Romp family on a stroll through the garden teaching them the names of flowers and their unique characteristics.  She payed special attention the design patterns, the selection of combinations and groupings; all ideas that Sophie would incorporate into her own state of the art garden.  Sophie Romp was a master gardener.
Her daughters, Sally Bauman and Judy Neipp said that "flowers brought mom happiness.  She loved all flowers, every color and size.  In fact, she would check to see how her flowers had changed before she would start the morning coffee."
Inspired by times like these, the Romp sisters, naturally inherited their mother's passion for gardening.
When Sophie's health began to decline, Judy would take her to Toledo Botanical Garden for lunch because "the surroundings made mom happy."  Sophie Romp died five months after celebrating her 99th birthday.
Sophie left a legacy of gardening for her family, neighbors and friends.  That's why Judy and Sally wanted to remember their mother in a way that honored what she loved, flowers.  The sisters made the suggestion that gifts in memory of Sophie Romp support the spring planting at the Elmer entrance of Toledo Botanical Garden.
The grand spread of colorful flowers would have cheered Sophie and "she would have been overjoyed by the number of people that this wonderful gift touched," said the sisters.
Because of the gift in memory of Sophie Romp, people from our community and around the world enjoyed the beautiful entrance of perfectly arranged flowers at Toledo Botanical Garden.