Park People: Katherine Thompson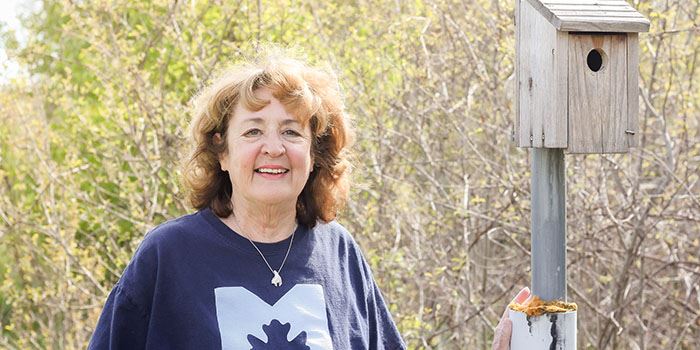 Katherine Thompson
Toledo, Ohio but originally from Los Angeles, California
How do you lend a hand at Metroparks?
I volunteer by monitoring cavity nesting birds, serve as a board member with the Friends of Side Cut since 2018, stock the Little Free Library located at Side Cut, volunteer at Outdoor Expo in the children's activity tent and volunteer Light Up The Night activities. 
How long have you volunteered at Metroparks?
I've been a volunteer with the Metroparks for 20 years. 
Your favorite park, trail or activity at Metroparks?
My favorite park is Side Cut Metropark.
What would people be surprised to know about you?
My favorite activity is birdwatching in Side Cut and people would be surprised to know that over the years I have organized offices and set up filing systems for Metroparks personnel.
What is the best thing (or some of the best things) about volunteering at Metroparks?
The best thing about volunteering for Metroparks is working with Kim High, Trish Hausknecht, Alaina Meister, Karen Menard, Bob Heckman and Barry McEwen.