Park People: Kimberly Brown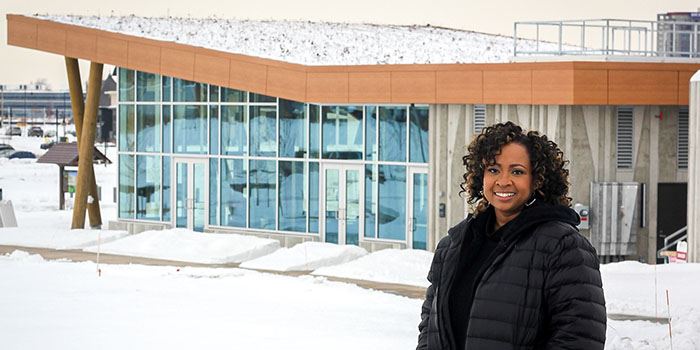 Kimberly Brown, Metropark Member and park enthusiast 
When she was growing up, Kimberly Brown's family drove from West Toledo to Pearson Metropark in Oregon for picnics. "These were special times where aunts, uncles and cousins from afar came together to enjoy a meal, laugh and reminisce about their younger days," she said.  
In high school, she was introduced to Wildwood Preserve while training for cross country meets. "The natural, unpaved surfaces provided the perfect conditions for training," she said. "Even as a kid, running in woodlands was my place of serenity." 
Today, as a Realtor and Real Estate Investor, Kimberly said she values the importance of parks for the well-being of the community and its economic impact for nearby neighborhoods. "These components are essential for urban development and economic revitalization," she said. 
Kimberly said she has enjoyed watching the Cannaley Treehouse Village take shape at Oak Openings, Members bus tours, Holidays at the Manor House, Jazz in the Garden at Toledo Botanical Garden, family gatherings at Side Cut and church events at Middlegrounds. 
As a native Toledoan and real estate professional, she said she is excited about the renovation of the waterfront for Glass City Metropark and Riverwalk because "I care about my city, its neighborhoods, and the impact that Metroparks will have on its people." 
"I am proud to be a Metroparks member – they are the nature ambassadors," she said. "Regardless of what one may call fun in the outdoors, Metroparks has an outdoor experience just for you!