Park People: Lillie Frybarger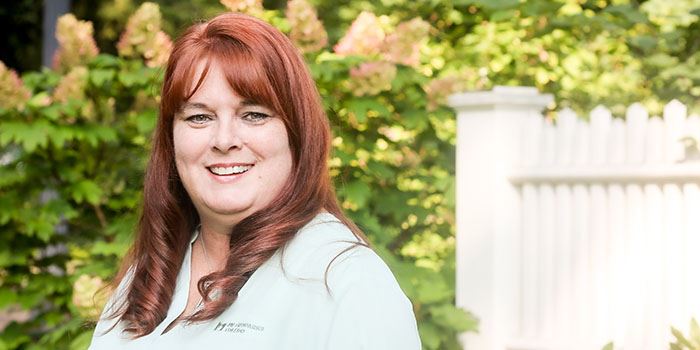 Lillie Frybarger
Accounting Manager
Hometown:
Toledo, OH
 
First Job
U.S. Army Reserves. I joined at the age of 17, during my junior year of high school. I attended basic training the summer between my junior/senior year and then came back to attend "drill" meetings during my senior year. After graduation, I attended my individual training in administrative support.
Achievement you are most proud of, career or other
Retiring from the military after serving 20 years in the Army Reserve and OH Air National Guard. After serving thirteen years in the Army Reserves, and a few of my units closing, I transferred to the 180th FW. I finished out my career there before retiring.
Dream Trip
I have been blessed to travel many places in my life, and still want to see so much more of this country and the world. Because of that it's hard to pick just one, but if I have to pick one place it would be Tahiti or Ireland.
Notable pet
My dog Buckeye! She is an 8 lb. Havapoo and is very spoiled. I don't know what she (or I) will do when I have to return back to work full time. She enjoys sleeping in her bed at my feet all day.
What is something few know about you?
I can't pick one, so I'll give you two:
Before retiring from the Air Guard I was able to fly in an F-16 fighter jet. Incentive flights were offered to members upon retiring. It was an amazing experience!
I met, and started dating, my husband when I was 14 yrs old. We dated all through high school and were married a year after I graduated. We celebrated our 38th wedding anniversary this year…and they said it would never last.
What brought you to Metroparks?
When I was ready to retire from Toledo Public Schools, I checked out job openings here. As luck would have it, they had an opening and so I started the process to join the Metroparks team.
Your favorite park visited?
Although I love all of our parks, Wildwood is my favorite. It is a special place for me because my husband and I were married on the front lawn in front of the Manor House.