Park People: Margie Kanary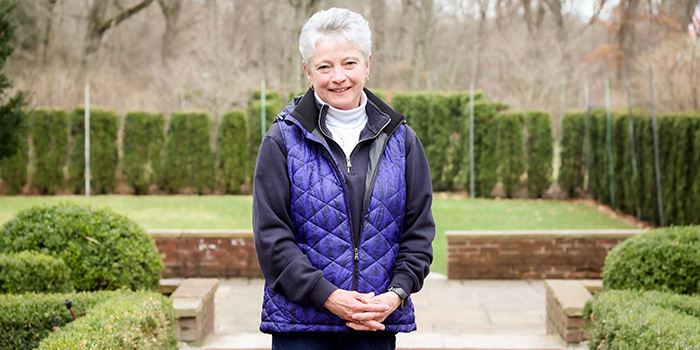 Margie Kanary
Toledo, Ohio but originally from Olmsted Falls. 
How do you lend a hand at Metroparks?
I am a Volunteer Trail Patrol and a Mascot for the Metroparks.
How long have you volunteered at Metroparks?
I have been a Metroparks Volunteer for seven years.
Why do you volunteer at Metroparks?
I do this because I like keeping the parks a safe and beautiful place, and its fun.
Your favorite park, trail or activity at Metroparks?
My favorite park is Wildwood Preserve and the University Parks Trail.
What would people be surprised to know about you?
Surprise! I played volleyball at Ohio State University
What is the best thing (or some of the best things) about volunteering at Metroparks?
The best thing about volunteering, I get to be outside, exercise, and meet people. Being a mascot lets you be silly and no one knows who you are. It really makes me smile!