Park People: Omar Smaidy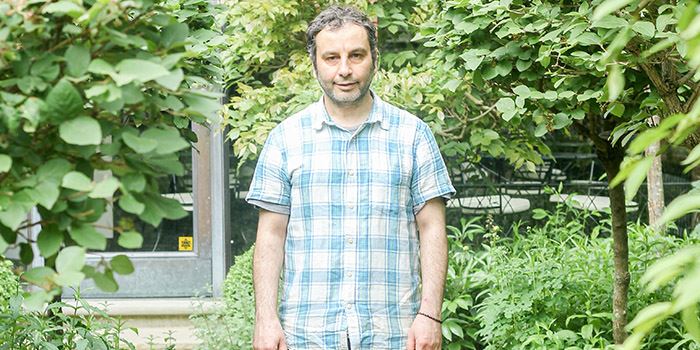 Omar Smaidy
Toledo, OH
How do you lend a hand at Metroparks?
I like to clean up litter, remove invasive plant species and I am also a trail steward at Pearson Park.
How long have you volunteered at Metroparks?
Have been volunteering for two to three years.
Why do you give back to your community?
I give back to my community because foremost I am a God fearing individual and I believe that helping others brings me peace and happiness.
Why do you volunteer at Metroparks?
I volunteer at Metroparks because it makes me feel good to know I am contributing to the health of Metroparks and making it a cleaner and better place through my work.  I also enjoy meeting new people and working with others to form friendships and collaborate to work together through our volunteer services.
Your favorite park, trail or activity at Metroparks?
My favorite trail is the log jam trail at Swan Creek.  This is my early childhood go to park but even though I live by Pearson, Swan Creek is still my true home patch.  I love and adore the diversity in birding and wildlife at this park.
What would people be surprised to know about you?
People may be surprised that I am a network engineer for Buckeye Broadband, where I am responsible for managing the daily activity and health of the cable tv network.  Some of my favorite interests include birding, learning about insects, chasing butterflies and taking care of all the plants and flowers in my yard.
What is the best thing (or some of the best things) about volunteering at Metroparks?
The best thing about volunteering at Metroparks is knowing that I am helping Metroparks by managing wild growth on the trails and picking up litter.  I am helping to make my parks a better place and this gives me inner peace and happiness.  I have developed many friendships through my volunteer work and that also gives me peace and happiness.  I feel blessed to know that I am doing good things for God and my community through my work.  It makes me feel like I belong to my community and Metroparks is the best place for me to perform my favorite interests.