Park People: Sanja Jennings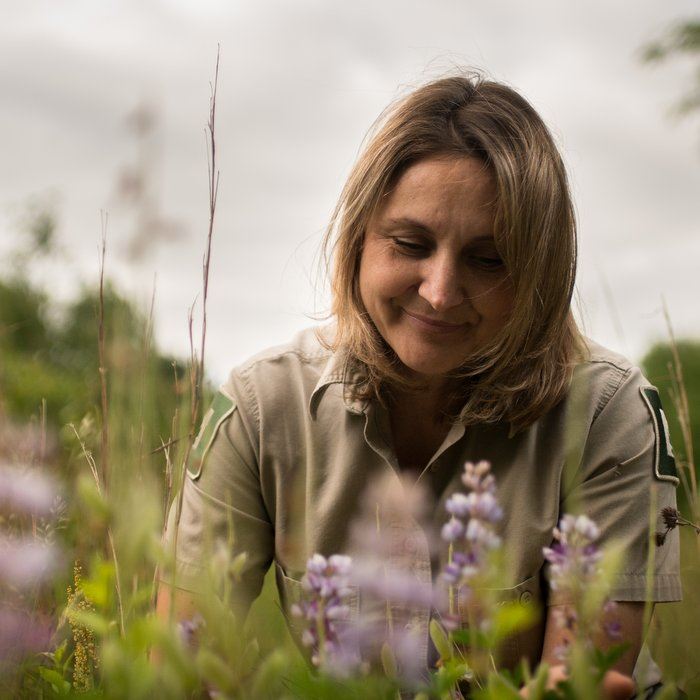 Sanja Jennings
Horticulture technician

Hometown
Belgrade, Yugoslavia
First Job
Advisor at Federal Ministry of Agriculture, Institute for Plant and Animal Genetic Resource

Achievement you are most proud of
Angela's mom; worked on preparing the Plant Variety Protection Bill for the FR Yugoslavia and representing my country at  International Union for the Protection of New Varieties of Plants (UPOV) Conference at headquarters in Geneva, Switzerland

Dream Trip
Japan

Notable pet
Peter the Giant Poodle and Daisy the golden-retriever

What is something few know about you?
I am a fencer and an artist

What brought you to Metroparks?
I started as a volunteer in the greenhouse while my daughter was in preschool. I fell in love with native plants and soon became a board member of WildOnes Oak Openings Chapter. I worked as a greenhouse supervisor at TBG for five years, helping the community, connecting people and sharing the passion about the native plants from our special region.
Last year we became a part of Metroparks Toledo and I am looking forward to continuing to share my passion for plants.

Your favorite park visited
Botanical Garden at Berkeley, CA