Penta Students Building Island Campsites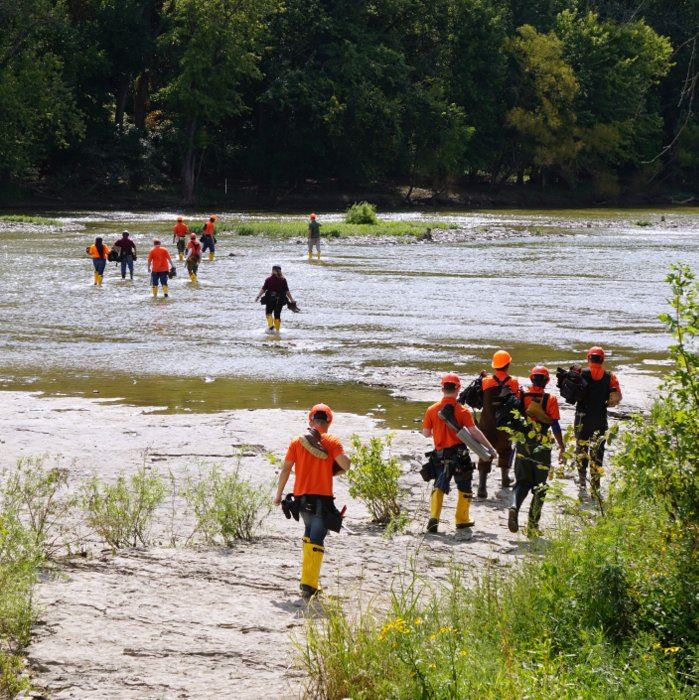 PHOTO: Construction students from two classes at Penta Career Center cross the Maumee River to Granger Island in Waterville September 12. Twenty seniors are helping the Metroparks Construction Crew build two tent platforms and an outhouse with a composting toilet to accommodate campers on the island.
"These kids are never going to forget this experience," said Jason Vida, one of two Penta teachers at the job site.
The campsites are being built in anticipation of the entire 108-miles of the Maumee in Ohio being designated as a state water trail. The blueway trail will be marketed to kayakers and canoeists, with a map, website and uniform signage for planning and navigating excursions on the largest river flowing into the Great Lakes.
The new campsites will be available in 2018. Additional campsites are available nearby at Farnsworth Metropark.