Photo Arts Club Exhibit Opens at Secor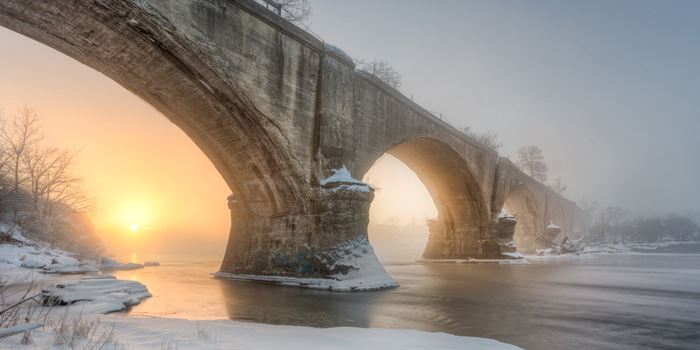 The Photo Arts Club of Toledo exhibit, featuring all entries in this year's contest, opens April 5 and runs through June 1 at Secor Metropark. The free show will be open Fridays, Saturdays and Sundays, noon to 6 p.m. and features 331 images by 73 photographers.
Photos were entered in seven categories: people, plants, animals, places, open, monochrome and youth.
--
Photo: Jaminson Moosman's photograph of the Interurban Bridge in Waterville is this year's Best of Show winner (photo cropped for format)