Pianist Has Entertained at 100 Teas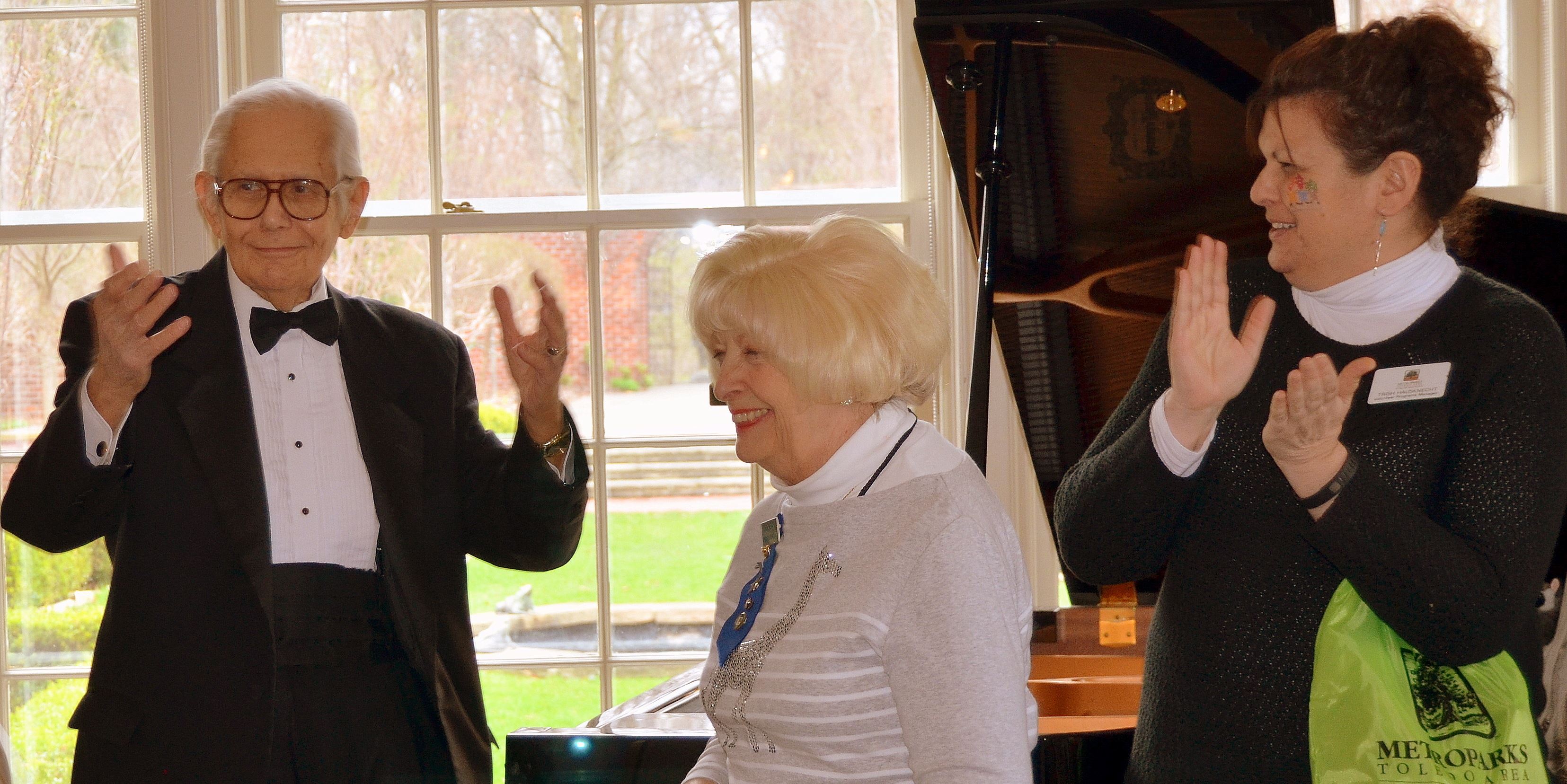 Tea at Stranleigh is a tradition in the Wildwood Manor House -- and so is Bud Jacobs, who has performed at 100 of them.
A veteran piano player of more than 50 years, Bud performs every month, always in tuxedo and bow tie, along with some of this young student musicians and vocalists. He also performs during Holidays in the Manor House every December.
Congratulations, Bud, and thank you for many years of entertaining Toledo!
Teas, sponsored by Manor House Volunteers, are held monthly, April through November.