Secor Metropark Recognized as an Inclusion National Demonstration Site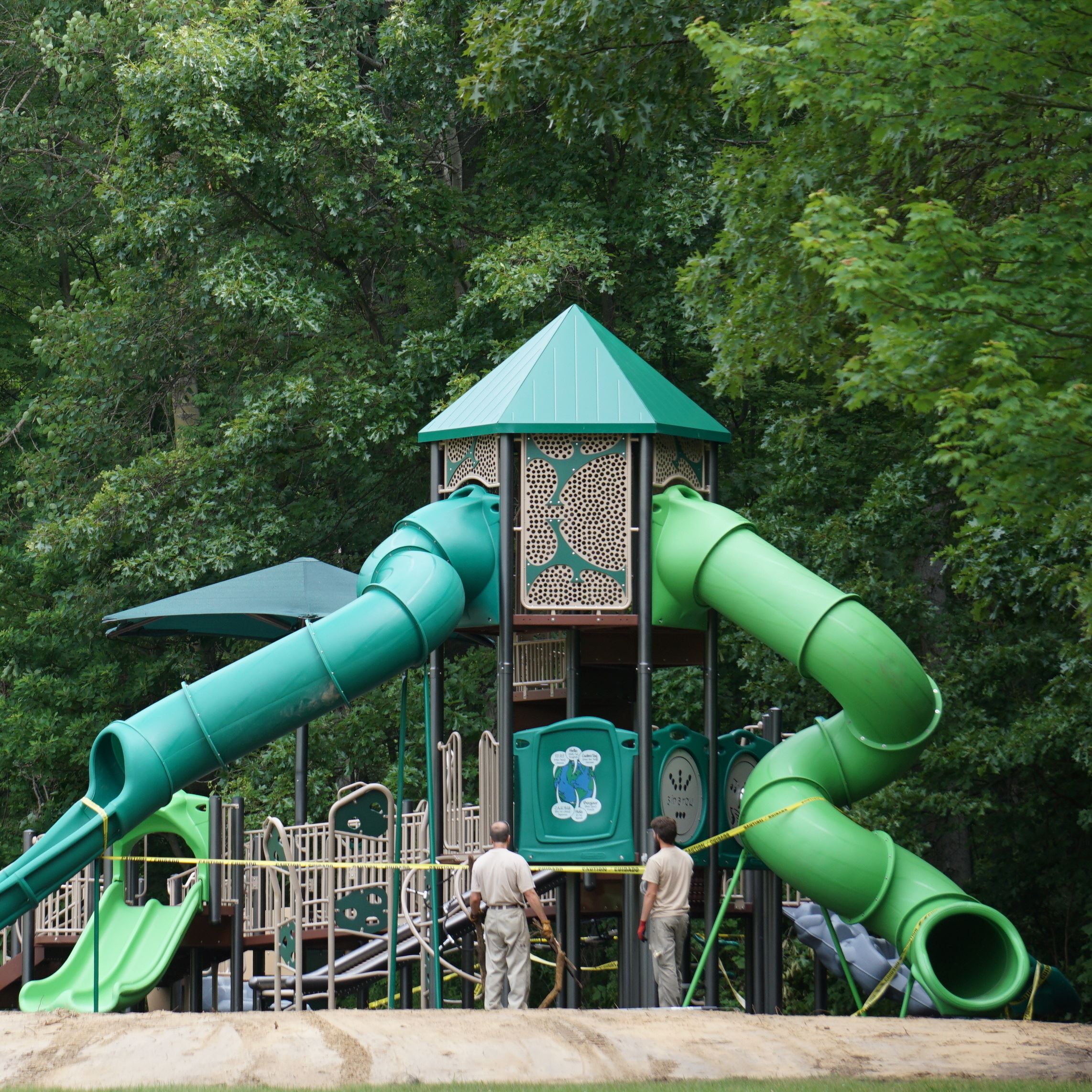 A new, inclusive playground at Secor Metropark will capture children's imagination and engage them with a lifelong appreciation for nature and parks.
Metroparks Toledo recognized a gap in inventory of inclusive playgrounds around the county, and that a barrier-free playground was needed. According to Joe Fausnaugh, Chief of Operations, playgrounds are often children's first introduction to parks. All children need outdoor play, so by removing barriers to play, children of all abilities can enjoy the park together. 
"Our goal for this site is to have a playground where any child in our community can come and enjoy without worrying about any limitations or whether they belong," said Fausnaugh. "This is a playground everyone can enjoy."
Playground manufacturer GameTime contributed $100,000 toward the first phase of the playground, which is now open for use.
Phase 2, next year, will include additional play equipment thanks to a grant from the Ohio-based Lott-Conlon Foundation, as well as renovations to a nearby shelter and restroom facility for family picnics, birthday parties and other gatherings.
The playground's design is focused around the 7 Principles of Inclusive Playground Design®, as outlined in Me2®, a program developed in partnership with PlayCore and Utah State University's Center for Persons with Disabilities. The program provides an overview of why inclusion is so important, helpful research to help stakeholders understand diversity, inclusion, and social equity, and tips for designing inclusive play environments that benefit the whole child, whole environment, and whole community.®
To continue to celebrate Metroparks Toledo's commitment to advancing play and recreation through best practices, Secor Metropark will receive a certificate of recognition, become a part of a network of potential research sites and will be promoted actively to other communities wishing to create recreation spaces using design and/or programming. To locate the new site, and other National Demonstration Sites, check out www.playcore.com/map/nds.
PlayCore is a purpose-driven Company committed to building stronger communities around the world by advancing play and recreation. The company infuses scholarly learning, through its Center for Outreach, Research, and Education, into its comprehensive family of brands. PlayCore combines best-in-class educational programming with the most comprehensive portfolio of play and recreation products and services to create tailored solutions that match the unique needs of each community served. Learn more at www.playcore.com.
Object reference not set to an instance of an object.