Spring Cleaning & Gear Maintenance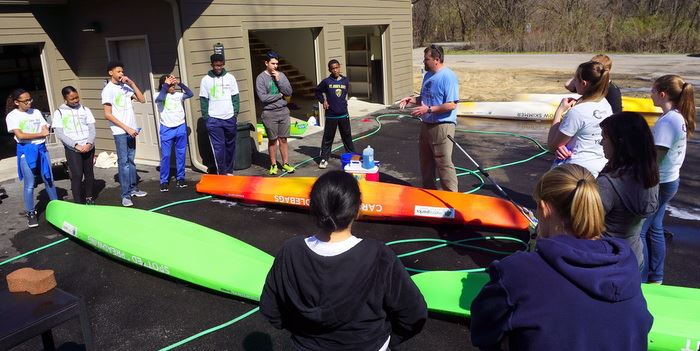 by Bill Hoefflin
Outdoor Skills Specialist
If you were ever called a water baby growing up, you can sympathize with me about how long winter here in northwest Ohio can seem. I've been itching to get out on the water and paddle a kayak, canoe or stand up paddle board for about 3 months now. The local waters may still be too chilly for the inexperienced paddler, but on land this is your chance to get everything in order for a fun and safe paddle season. Warm spring weather is the perfect time to get outside with your garden hose and cleaning supplies, and get down, dirty and wet cleaning your paddling gear.
One recent Saturday, Metroparks had a wonderful group of volunteers assist our Outdoors Skills staff in cleaning kayaks and life jackets. We cleaned all 18 of our Kayaks and over 75 life jackets. There are some great reasons for spring cleaning your outdoor gear: 
Clean gear is more enjoyable and safer to use.
While cleaning gear, you get up close and personal with it and can identify damage, allowing time for you to decide on repair or replacement.
Once clean you can apply UV protectants or polish to gear as applicable.
Your gear will be ready to go at the drop of a hat, which equals more time on the water, more flexibility in when you can paddle, and much less stress.
You will be insuring that there are no aquatic hitch hikers hiding on your gear. Species that have already hitched a ride into Lake Erie include the Zebra mussel, spiny water flea and a host of other species, as paddlers we do not want to spread them to non-infested waters.
There are many more reasons, but I will leave you with the one that drives me to clean gear: Cleaning gear gets you invested in using your gear; you start looking for that first opportunity to get out and the excitements builds.
Metroparks will have many paddling opportunities this spring, summer and early fall. Each program has a limited number of spaces for participants and some opportunities will only be offered once or twice a year, so use your spring fever to sign up for some summer fun now.
Reserve your spot for one of our Try-it programs which gives you a taste of one of the paddling disciplines, or take a 101 course which will give you some serious skills building in a small group setting. If you've had some formal paddling instruction then step up to a 201 course and really take your paddling to the next level.
One of the best parts of my job as a paddling instructor is the look on paddlers' faces when their boats, paddles and bodies are all doing what they want. It is one of the most exciting things for both of us when it all "clicks" and paddling becomes even more enjoyable.
I'm looking forward to seeing you on the water and working toward that "ah ha" moment.
Online calendar: Outdoor Skills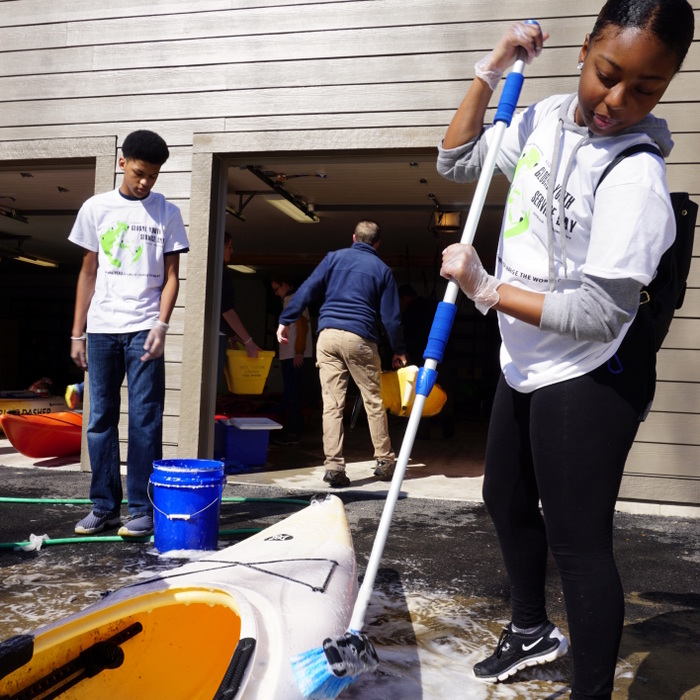 Cleaning gear gets you invested in using your gear; you start looking for that first opportunity to get out and the excitements builds.