Statement in Response to Algae Bloom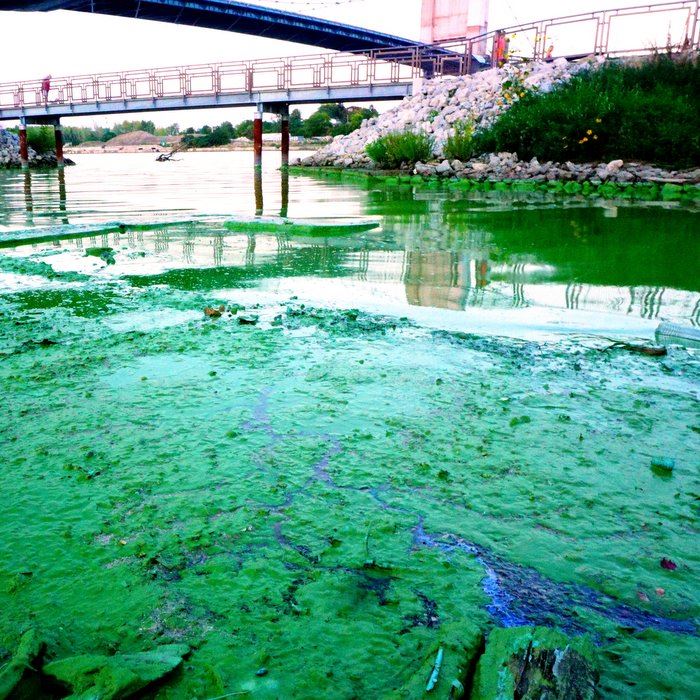 The beautiful setting of a new Metroparks video has since been fouled by the algal bloom that is plaguing the downtown Toledo waterfront, prompting the park district to release the following statement September 24 on Facebook.
Today, we planned to share this beautiful new video of people kayaking on the Maumee River in downtown Toledo. The enticing scene was shot recently on a foggy, early morning in the same location that is now making news because of bright green algae clinging to the shore.
A warning issued Thursday [https://goo.gl/MbhHVK] advises certain people to avoid contact with the water because of the potential that it could be toxic. It's an important warning, and everyone should take itseriously.
So, why are we sharing this video now? Because now it's even more important. Because our parks, like Middlegrounds where this video was made, are part of the solution to our ailing waters. Because as a leading conservation agency in northwest Ohio, we think the more people use and appreciate our great river and the lake that it feeds, the more protective of it they will be.
Because "Get Outside Yourself" means many things, including standing up for the natural resources that are part of our legacy.
While visible signs of the algae will quickly disappear as autumn weather sets in, it is important that we continue to seek solutions to this problem even after the algae is gone so we can once again enjoy the Maumee River in all of its splendor.
Video