Summer Solstice Yoga & Vegetarian Dinner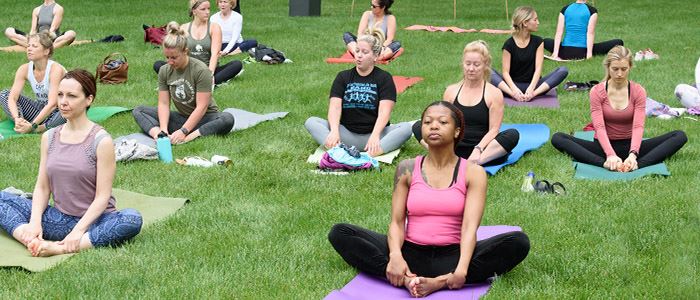 Summer Solstice Yoga & Vegetarian Dinner
Tuesday, June 21, 6 p.m.

To celebrate the Summer Solstice, please join us for an evening of yoga, meditation and a delicious vegetarian dinner at Wildwood Metropark. Yogaja Yoga and Element 112 have partnered with Metroparks Toledo to host this one of a kind event at the iconic Manor House lawn and gardens. The evening will begin at 6 p.m. with a peaceful yoga practice on the Manor House lawn that is free and open to the public. A limited number of tickets will be available for a dinner event immediately following the yoga session, which will feature cocktails and Hors d'oeuvres in the Ellen Biddle Shipman Garden and then a five-course meal with wine pairings prepared by Chef Nixon and his team from Element 112.

Event Information

6 p.m.        Yoga Session (FREE)
7 p.m.        *Cocktails & Hors d'oeuvres
7:30 p.m.   *Five Course Dinner + Wine Pairings
9:15 p.m.   Enjoy the Sunset from the Manor House Lawn at the conclusion of the dinner party

* = Ticket required

For the yoga session, please arrive 15 minutes early and bring your own yoga mat.
Ticket Information

A very limited number of tickets are available for this exclusive Summer Solstice Vegetarian Dinner event, Fee: $125.  Click Here to reserve your tickets.