Trail Patrol Volunteers Put Horses Through Paces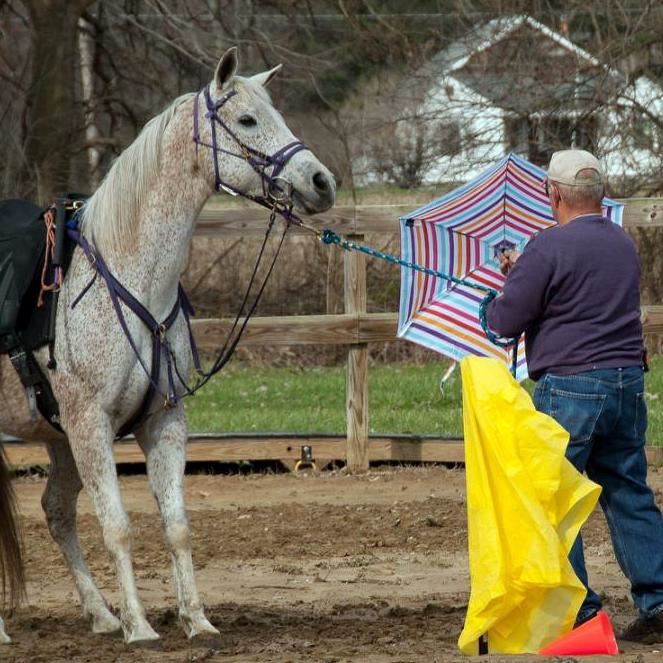 Members of the Mounted Volunteer Trail Patrol held an obstacle training recently with Ranger Lora Goerlich at the Harry Hughes Youth Equestrian Center near Oak Openings Preserve.
Ranger Goerlich, the park district's liaison to the volunteer group, said horses are inherently reactive animals that benefit from exposure to obstacles in a controlled environment. She said the mental cross-training exercises help desensitize them to their environment, making them less leery when patrolling in unfamiliar surroundings.
The Mounted Volunteer Trail Patrol helps provide service to riders on the horse trail at Oak Openings. Like other members of the Trail Patrol, they undergo extensive training in customer service and first aid, as well as additional training with their horses.