Travel Circle (Online) Series Brings the World to You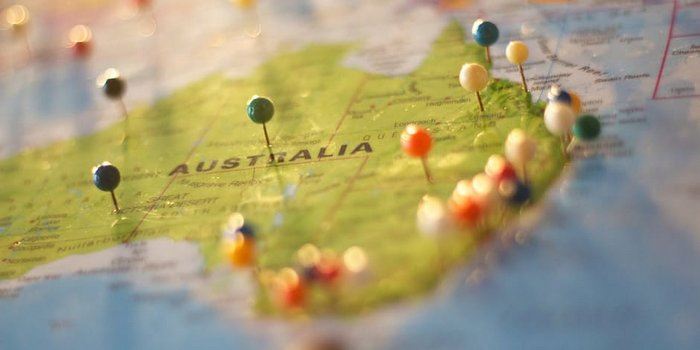 World travelers from our region discussed their experiences and shared photos of their adventures in a 13-week, online series every Saturday, January-March. If you missed any of the live presentations, you can view them in the videos below.
Videos of Presentations
January 2
Japan: Timeless Beauty into the 21st Century, by Vince Walsh
VIDEO>
January 9
CaptainK's 2015 Appalachian Trail thru hike, by Kevin Wietrzykowski
VIDEO>
January 16
Cambodia, by Elliot Tramer
Sorry, no video available
January 23
European Adventure: Munich Tyrol Vienna, by Anthony DiVitto
VIDEO>
January 30
Cruising Norway, by Judy Pfaffenberger
VIDEO> 
February 6
Business Class Travel: Never pass up an opportunity to explore, by Scott Grenerth
VIDEO>
February 13
Egypt Turkey Georgia and Armenia, by Mike and Julia Walsh
VIDEO>
February 20
Arizona Less Traveled: History and Nature in Southeast Arizona, by Steve Lauer
VIDEO>
February 27
Petsitting Your Way Around The World, by Tricia Kandik
VIDEO>
March 6
Beautiful and Interesting Taiwan - The Isla Formosa, by Scott Weaver
This week's presentation was pre-recorded
VIDEO>
March 13
La Dolce Vita: Rome and Venice, by Barbara Laird
VIDEO>
March 20
Sri Lanka: An Island Beauty, by Veani Roshale Fernando & Eileen Walsh
VIDEO>
March 27
Following the Silk Road Through Kyrgyzstan and Uzbekistan: Arts, Crafts, Textiles and Architecture, by Kathleen Kovaks
VIDEO>
---
Recommended Walks
In lieu of a weekly walk before Travel Circle, Metroparks Toledo is recommending trails to hike on your own.
MARCH FEATURED TRAIL
Madewell Trail at Howard Marsh
Make the trip to Lucas County's eastern border for a glimpse of spring. Ducks and other water-loving birds are arriving daily in large numbers, and you can experience the early migration high and dry from this boardwalk trail. The three-year-old Metropark joins a chain of local, state and national wildlife areas that includes Metzger Marsh (right next door), Magee Marsh and the Ottawa National Wildlife Refuge, all on State Route 2. Explore them all for a wild experience near the Lake Erie shore.
OTHER RECOMMENDED TRAILS
Quarry Loop Trail
Blue Creek Metropark, Whitehouse
Length: 1 mile round trip.
Parking/trailhead: Shadel Road, between Stiles and Neopolis Waterville Roads
Views of tallgrass prairie, meadows, wetlands and a former quarry pond. Exposed Devonian age limestone and glacial striations that can be seen near the pond, not too far from the trail. Towering oaks and hickories growing in open woodland areas.
Northwest Territory Trail
Fallen Timbers Battlefield Metropark, Maumee
4949 Jerome Road, Maumee
Length: 1.5 mile loop
Walk in the footprints of Native Americans and soldiers who clashed in a 1794 battle that lead to the westward expansion of the United States (and statehood for Ohio). The natural landscape highlights an old growth woods of shagbark hickory and red oak as well as early successional meadows. Thousands of trees have been planted in an effort to reforest.
Manhattan Marsh Trail
Manhattan Marsh Preserve Metropark
Parking: Clifford Street in North Toledo
(From Summit Street, turn onto Pontiac Street then turn right on Mayo Street and Left onto Clifford and continue to the parking lot.)
Length: 1.3 miles round trip
Explore the newest Metropark – an oasis in the city. A trail circles the marsh, with scenic overlooks and decks.
Foxfire Trail
Oak Openings Preserve, Swanton
Parking/trailhead: Mallard Lake Area
Length: 1.5 miles round trip
Hike through an area of mixed hardwood forest and wetland, circling nearby Horseshoe Lake. Floodplain trees such as red oak, buckeye, sycamore and cottonwood tower overhead.
Swan Creek Trail
Swan Creek Preserve Metropark
Length: 0.76 miles one way
This is a connector trail you can access from either the Airport Highway or Glandale Ave. parking areas. Cross the creek on a swinging bridge strung between large cottonwood trees, and enjoy a striking 90-degree bend in the creek from a scenic overlook.