Travelers Share Their Adventures in the 13-Week Saturday Series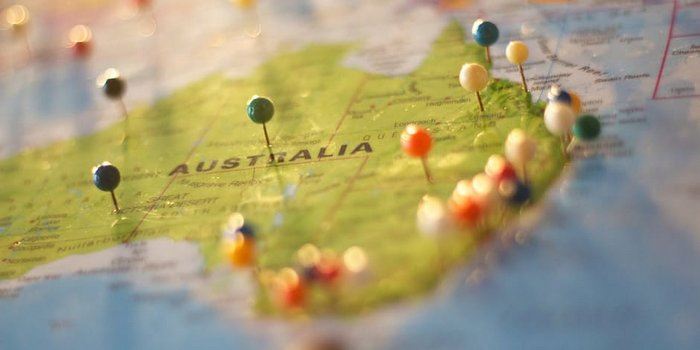 World travelers from our region discuss their experiences and share photos of their adventures each Saturday in January, February and March starting at 2:15 p.m. at Metroparks locations. Presentations are free, and there is an optional pre-program walk at 1 p.m. each week. A 13-week program series by Maumee Valley Adventurers.
Locations alternate between Oak Openings Lodge at Oak Openings Preserve Metropark, 5440 Wilkins Road, Whitehouse, and the Ward Pavilion at the east entrance to Wildwood Preserve Metropark, 4830 W. Central Avenue, Toledo.
This year's lineup includes trips to 12 international destinations as well as sojourns here in the States by new and returning presenters.
Maumee Valley Adventurers is a local organization focused on outdoor recreation and travel. The group is best known for the Travel Circle series, weekly hikes and bike rides, as well as sponsoring four annual bicycle tours. The group partners with Metroparks on the travel lecture series and two bike tours.
Schedule
Programs begin at 2:15 p.m. 
JANUARY 4
3-2-1 Launch! To Florida, by Scott Grenerth
Wildwood Preserve, Ward Pavilion
JANUARY 11
Loving Bali and Little Taiwan, by Judy Pfaffenberger
Oak Openings Preserve, Oak Openings Lodge
JANUARY 18
So Much to See, So Little Time: From the Midwest to the Mountains, by Sherry Stanfa-Stanley
Wildwood Preserve, Ward Pavilion
JANUARY 25
Our Scotland Odyssey, by Steve Lauer
Oak Openings Preserve, Oak Openings Lodge 
FEBRUARY 1
Traveling in Israel: Sites and Controversies, by Bill Hoover
Wildwood Preserve, Ward Pavilion
FEBRUARY 8
Exploring Indonesia: Bali to Singapore, by Nancy Verner
Oak Openings Preserve, Oak Openings Lodge
FEBRUARY 15
Patti & Chuck's Parisian Adventure, by Chuck Schmitt
Wildwood Preserve, Ward Pavilion
FEBRUARY 22
Italian Vistas: Tuscany, Amalfi Coast, Mts. Etna, Vesuvius, by Barbara Laird
Oak Openings Preserve, Oak Openings Lodge
FEBRUARY 29
From Mt. Fuji to Mt. Denali: Crossing the Northern Pacific, by Dick & Chris Weisfelder
Wildwood Preserve, Ward Pavilion
MARCH 7
Mongolia and Siberia: Neighbors in Contrast, by Ron Randall
Oak Openings Preserve, Oak Openings Lodge
MARCH 14
Imperial Jewels of China presented, by Judith Wilkinson
Wildwood Preserve, Ward Pavilion
MARCH 21
Toledo Sister City - Toledo, Spain, by Dagmar Varela
Wildwood Preserve, Ward Pavilion
MARCH 28
Japan: Timeless Beauty into the 21st Century, by Vince & Meng Walsh
Oak Openings Preserve, Oak Openings Lodge