Warm February Weather = Packed Parks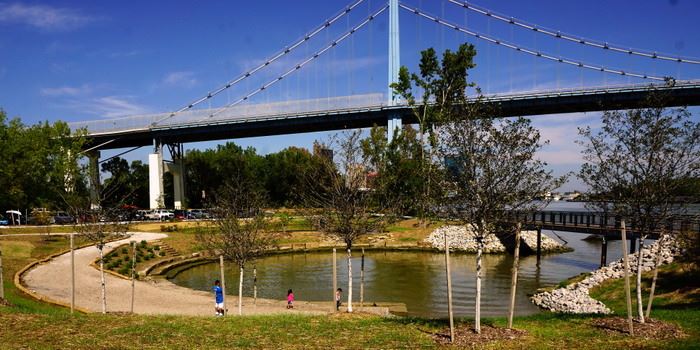 With the prediction for unseasonably warm (possibly record-breaking) temperatures starting this weekend, Metroparks is forecasting busy parks and trails.
When the thermometer climbs to 50-plus on a winter weekend, count on Wildwood Preserve to fill up fast. Fortunately, there are 14 Metroparks to choose from, including some new ones you may not have visited yet.
Middlegrounds Metropark (pictured above), in downtown Toledo, has a half-mile of Maumee River frontage, scenic overlooks and walking paths. It's at 111 Ottawa Street. Form Summit Street, cross the blue bridge at the end of Washington Street, in front of Owens Corning, and turn right. The park entrance is just past the Anthony Wayne Bridge.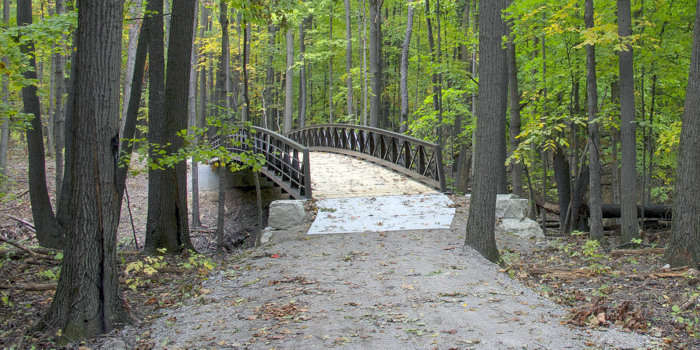 Fallen Timbers Battlefield Metropark, in Maumee, has a 1.5-mile trail through scenic woods where you can read signs about the 1794 battle that happened there and changed the course of history. From the Anthony Wayne Trail, go north on Monclova Road and turn left on Jerome Road. The park entrance is at 4949 Jerome.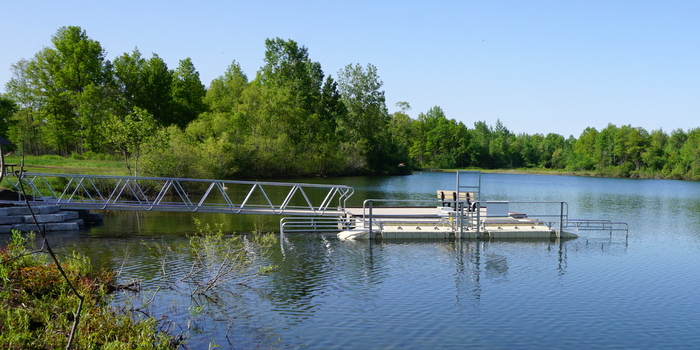 Wiregrass Lake, 201 N. Eber Road in Spencer Township, has a trail around a scenic lake that's definitely worth a stroll. There's also a fishing dock with a roll-off kayak launch. The park is on Eber Road between Frankfort and Angola roads.
Also Explore These Parks
Secor Metropark, just six miles west of Wildwood on Central Avenue, has a bike trail and walking trails (check out the new boardwalk on the Red Trail). It is also home to the National Center for Nature Photography, where the current exhibit, "Art at Altitude," features stunning aerial photos taken from unmanned drones. The gallery is open Friday, Saturday and Sunday, 10 a.m. to 4 p.m. Admission is free.
It's a longer drive for most people, but Providence Metropark is worth the trip. On S. River Road across the Maumee River from Grand Rapids, is at the western end of the Towpath Trail. Go to the furthest west entrance to enjoy a view of the roller dam that stretches across the wide river. Walk to Towpath past the historic Isaac Ludwig Mill.