Wear Your Mask to the Park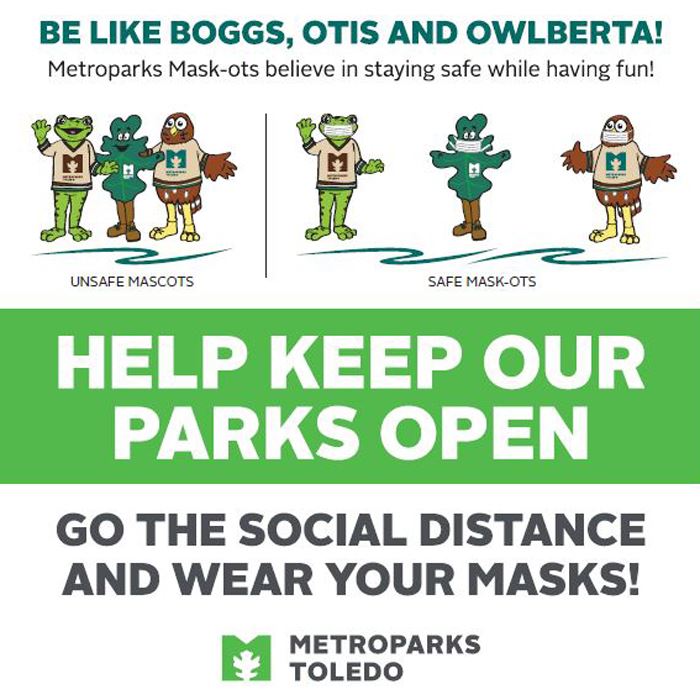 Kick off the summer safely with Wear Your Mask to the Park Day, this Sunday. Demonstrate your commitment to keeping others safe while enjoying the Metroparks for a dose of "Vitamin N."
Outdoor activity is recommended to stay healthy during the ongoing public health crisis, and so are masks. Federal, state and local public health officials, and governor Mike DeWine, encourage masks indoors and outside when social distancing is not possible. When you can't keep six feet between others, pulling on a mask can limit the spread of the disease from you to someone else.
Hundreds of Metroparks masks for Wear Your Mask the Park Day are being distributed through local organizations, including Mobile Meals of Toledo and 10 Toledo churches: Mt. Nebo, Jerusalem Baptist, Corinthian, Family Baptist, Family House, Faithway, St. Paul Baptist, New Psalmist, Glass City and 3rd Baptist.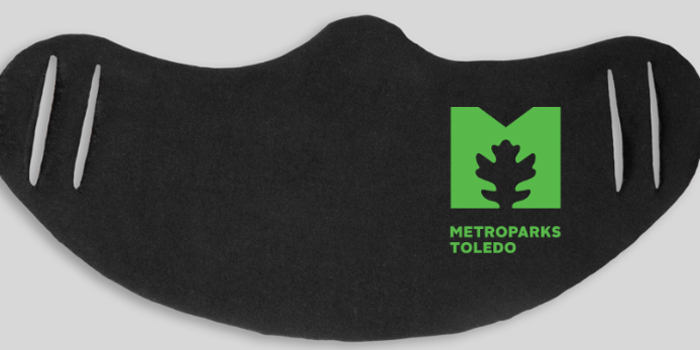 Why Masks Matter
"It's been very clear what the studies have shown, you wear the mask not to protect yourself so much as to protect others. And this is one time when we truly are all in this together. What we do directly impacts others." - Gov. Mike DeWine
Engaging Kids
In addition to signs and chalk messages on walks reminding park-goers about social distancing, the Program Dept. staff is also educating kids about the importance of wearing masks.
The Metroparks "Mask-ots" -- Oatis, Owlberta and Boggs -- were featured in one of the weekly, self-contained activities in Explorer Bags distributed through Connecting Kids With Meals,  After School All Stars, Lucas County Children Services and other agencies.
Above: In this, the first in a series of videos, Madison introduces kids to Masked Heroes.