Wildwood Receives Award for Public Spaces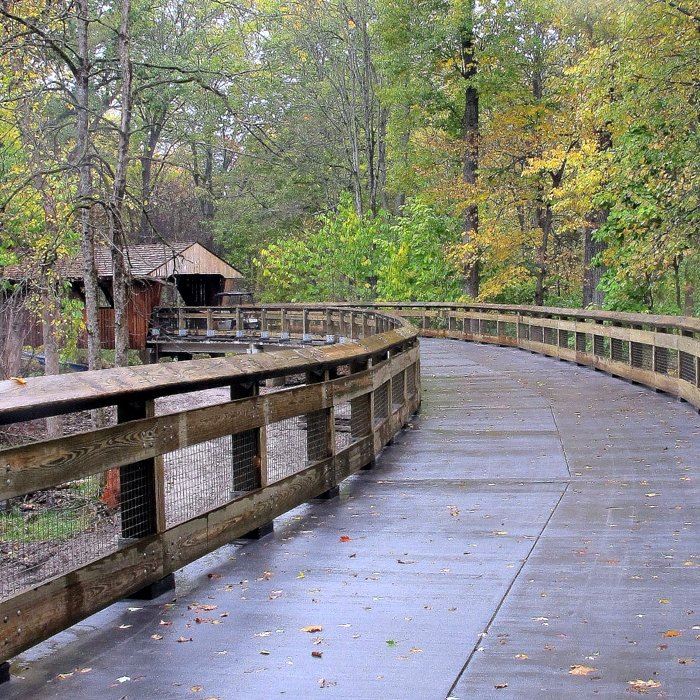 Wildwood Preserve Metropark was among the recipients of the first Great Places in Ohio Awards by the Ohio Chapter of the American Planning Association. The biennial awards program honors outstanding physical spaces throughout the state. Because we plan, great places exist all across Ohio.
APA Ohio presented four awards at the 2018 Ohio-Kentucky-Indiana Regional Planning Conference in Cincinnati on October 3. Nate Ramsey, district supervisor who oversees Wildwood, was there to accept the award on Metroparks behalf.
"The inaugural Great Places Awards Program is meant not only to recognize and celebrate the important work of Ohio planners, but also to raise awareness among residents, community stakeholders and state and local officials regarding the transformative power of planning," said APA Ohio President Kimberly Lieber, AICP.
Wildwood, established more than 40 years ago, is the most-visited of the Metroparks, with more than 1 million visits a year.
Here's what APA said about the preserve:
Wildwood Preserve
Public Spaces Awards
Surrounded by suburban development, Wildwood is an oasis balancing rich natural areas with historical, cultural and recreational opportunities. The 493-acre park exists because of a grass roots effort to preserve the estate of Champion Sparkplug magnate Robert Stranahan. The Manor Home, built in 1938, serves as the centerpiece of the park and as the headquarters for Metroparks Toledo. Once private bridle trails are now public hiking trails, attracting over a million visitos every year to explore the surrounding prairie lands. The property also boasts a formal garden designed by Ellen Biddle Shipman, hailed as the "dean of American women landscape architects." The garden at Wildwood is one of only four of her 600+ gardens that retain their original integrity.