Black History Month: Honoring Black Botanists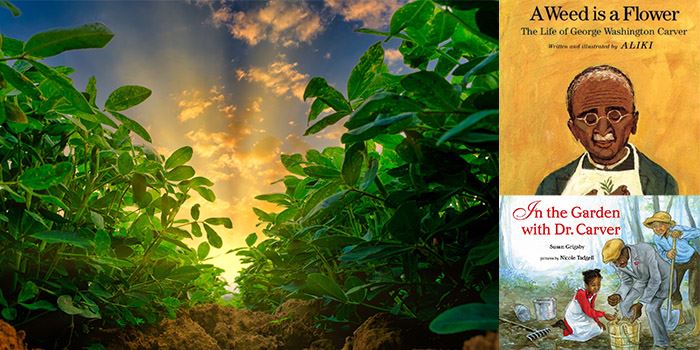 Honoring Black Botanists
In honor of their amazing and important scientific discoveries and related work that has contributed to the world's collective knowledge base in regard to insects, nature, and the environment, Metroparks is spotlighting exceptional black scientists through informational blog entries this February.
George Washington Carver (1864-1943), was a botanist, artist, educator, agricultural scientist, inventor and an environmentalist who was very forward thinking in terms of land sustainability. Also known as "the peanut man," Carver worked diligently on agricultural projects that involved peanuts. He knew that some plants needed nitrogen added to soil as a fertilizer; however, he discovered that legumes like peanuts could produce their own nitrogen due to special bacteria residing in their roots. This led to the realization that peanut plants could restore nutrients to depleted soil, as well as provide people a protein-rich food.
Carver was the first black man in the U.S. to receive formal training in modern agricultural methods and worked to revolutionize crop rotation methods and yield success to share with farmers. He enrolled in the botany program at Iowa State Agricultural College after a love of drawing plants, and then earned a graduate degree there studying plant pathology.
After graduation, Carver was hired to run the agricultural department at the Tuskegee Institute as a teacher and researcher. Teaching there for 47 years, more time went into his groundbreaking work of developing uses for new types of crops and the diversification of crop use. Even President Theodore Roosevelt often sought his advice on agricultural matters! Carver's accomplishments inspired many books, two of which are: A Weed is a Flower by Aliki and In the Garden with Dr. Carver by Susan Grigsby.
Dr. Marie Clark Taylor (1911-1990) was described by her colleague, Margaret Collins, as a "powerhouse who worked tirelessly to improve teacher training in the sciences."  During her career, Taylor, (initially a high school teacher), facilitated many teacher training workshops that focused on new and innovative methods that utilized microscopes as part of hands-on experiences in botany.
It was the field of botany that interested Dr. Taylor the most, as much of her research was focused on studying the influence of light on plant growth. As the first African-American woman ever to receive a PhD in botany, Taylor moved toward becoming an assistant professor in the botany department at Howard University and then later, the department chair. On campus, she facilitated the design and construction of an important botanical greenhouse lab.
Edmond Albius (1829-1880) at age 12 invented a technique for hand-pollinating vanilla orchids quickly, revolutionizing the cultivation of vanilla. Since vanilla orchid blossoms can only be naturally pollinated by small bee species in their native range, there was a need for an efficient artificial pollination technique in other locations that it was being grown for profit.  
Albius simply used a thin blade of grass and his thumbs to transfer the pollen from the anther over the flower's stigma for rapid success. At that point in time, there already was an established way of pollination by a botany professor in Belgium, but that method proved very slow and unprofitable. Today, Albius's method is still used, as nearly all vanilla orchids are hand-pollinated. Colonists in Madagascar used his technique to cultivate vanilla and today, that country still remains the main producer of vanilla, a highly sought after spice used for flavoring food and drink.