Brushing Up On French History in the Manor House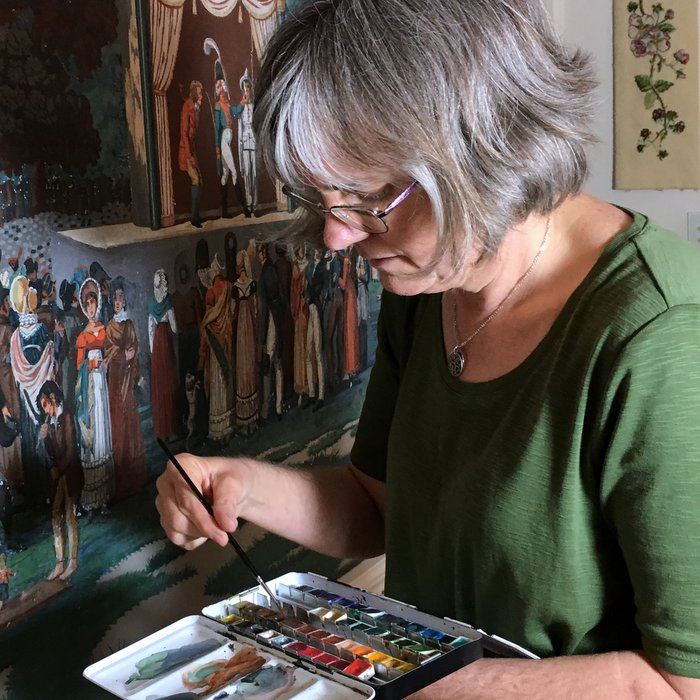 Wendy Partridge, a paintings conservator for ICA Art Conservation in Cleveland, a non-profit regional restoration lab, touches up the wallpaper in the Manor House dining room. More work is expected to be done on the 1823 wallpaper that once hung in a French Chateau.
The wallpaper, depicting the 1818 Festival of the King at the Tuileries in Paris, was painted by Felix Sauvinet, an artist know for his large panoramic paintings of France.  Partridge said the print was made using 1,000 to 2,000 hand-carved wooden blocks.
Robert and Page Stranahan, who build the house in the 1930s, moved the wall covering from a chateau in France. It covers the top two-thirds of the dining room walls.