Celebrate Forests March 21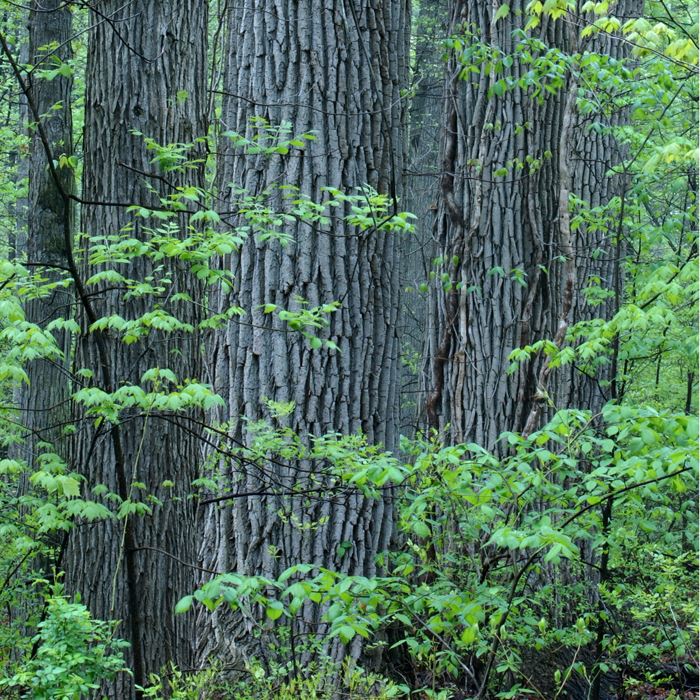 By Karen Menard
Northwest Ohio forests come in many forms and encompass thousands of acres of diverse habitats. From the pin oak flatwoods of the Oak Openings to the upland deciduous forests and the swamp woodlands, a variety of forest-types make up the Metroparks.
March 21 has been declared by the United Nations (UN) as the International Day of Forests with a goal of raising awareness about all types of forests that exist not only in our own backyards, but around the world. This year's theme is "Forest restoration: a path to recovery and well-being."
Restored forests help alleviate the negative effects of climate change by sequestering carbon and the loss of biodiversity while providing peaceful places for us to visit. Trees also provide food and shelter for wildlife. Therapeutic benefits for people include lowering our stress levels, improving both cardiovascular and mental health.
A large-scale reforestation effort by Metroparks will add 67,000 native trees in Lucas County by the end of 2022.
Managing existing forests is also important. Metroparks monitors tree diseases like Oak wilt using seasonal surveys then act to control and remediate the affected sites. Invasive and non-native tree and shrub species are monitored and removed at numerous sites. Last year, to combat the emerald ash borer (an invasive insect species that kills ash trees), parasitoid wasps were released on living ash trees to control the beetles, lessening tree damage. And forest dwelling wildlife populations like bats, box turtles, breeding birds and forest vegetation plots are monitored through scientific research programs.
Celebrate March 21 by visiting a local forest. Choose a trail at Pearson to view a beautiful beech, or hike Secor to see the tall tulip trees. Swan Creek offers great views of huge cottonwoods. At Wildwood, enjoy the large red and white oaks..
Did you know?
Forests are home to about 80% of the world's biodiversity with more than 60,000 tree species. Around 1.6 billion people depend directly on forests for food, shelter, energy, medicines and income. 
For more information, go to:  https://www.un.org/en/observances/forests-and-trees-day