Corridor is Wiregrass Country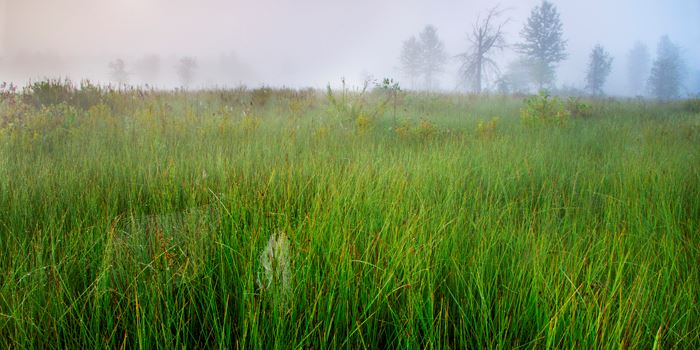 By Karen Menard
Waving silently at the sky, carpets of wispy, wiry leaves exist together to form a very unique wet prairie ecosystem in the Oak Openings.
Also known as "wiregrass" (Carex lasiocarpa) these plants belong to the sedge family and are not actually a grass at all.  
Extensive patches of remnant, as well as restored, wet prairie habitat are easily noticeable in areas of the Oak Openings corridor, such as Irwin Prairie State Nature Preserve, The Nature Conservancy's Kitty Todd Preserve and a few Metroparks sites -- especially ones adjacent to the appropriately named Wiregrass Lake Metropark.
Irwin Prairie is actually composed of a unique plant community called "twigrush" (Cladium mariscoides) wet prairie, only known in the Oak Openings Region of Ohio. This seasonally flooded, rare community harbors wiregrass as well as twigrush and many other associated sedges. It's often difficult to imagine that before settlement, so much of the Oak Openings region was blanketed with wet prairies containing wiregrass colonies, as well as many other plant species. 
Metroparks owns many acres of land that encompass wet prairie sites in the Oak Openings corridor. These ecosystems are important to a tremendous amount of wildlife such as songbirds, waterfowl, turtles and aquatic invertebrates. Continuing to connect wet prairie sites in this important corridor and facilitating the removal of invasive buckthorn is vital to the success of these habitats. Metroparks and other partners in the Green Ribbon Initiative are working diligently in these areas to eradicate non-native invasive plants and facilitate annual prescribed burns.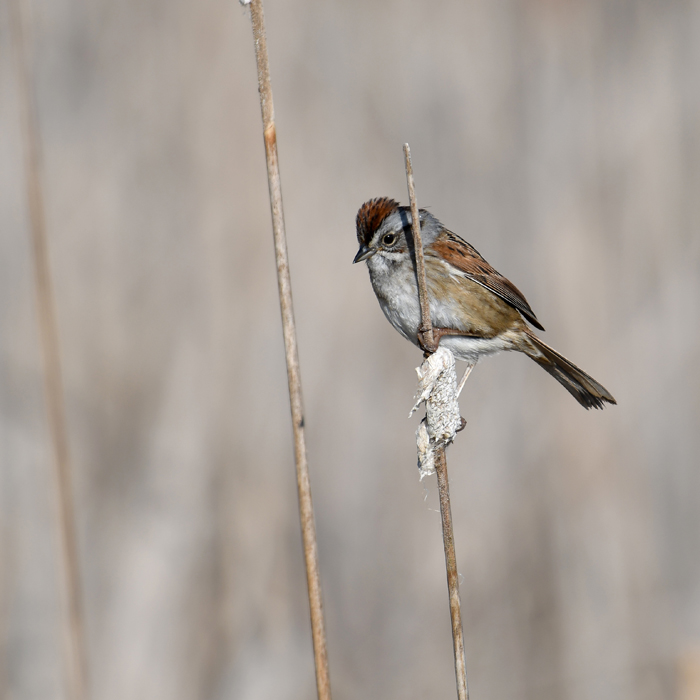 Continued efforts to sustain these special habitats will ensure a strong future for the biodiversity that calls these exceptional sites home.
Did you know?
Swamp sparrows (stock photo pictured) use twigrush wet prairies as nesting sites. They can be heard singing along Irwin Road.
Top photo: A wiregrass (sedge) meadow in the Oak Openings.