First Programs Scheduled for Middlegrounds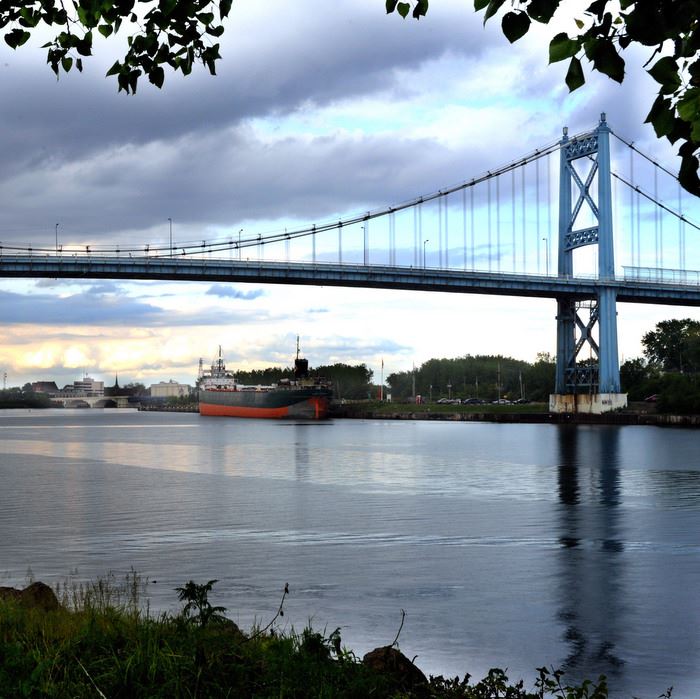 Middlegrounds Metropark opens September 17 with family activities from noon to 5 and music that night. Fun and educational programs will be part of the attraction at the new downtown park. Here are the first programs scheduled at Middlegrounds.
Grand Opening day events
September 17, noon to 10 p.m.
[see related story]

Lessons from the Lorax family program
September 18, 2 to 3 p.m.
Did you know Dr. Seuss rewrote the Lorax 20 years after its original publication? Celebrate the Maumee River habitat today with a nature walk, craft project with recycled materials and a special reading of both versions of the Lorax. Free.
[Register online]
Brown Bag Lunch Series: Journey to the River
September 19, 11 a.m. to 1 p.m.
How do we know if the water in the Maumee River watershed is healthy? Brown bag your lunch and learn about water quality and what Metroparks is doing to improve it. Free. no registration needed.
Teachers Wild Night Out
September 21, 4:30 p.m.
An evening especially for teachers to experience the newest Metropark. Take aim at an archery range, try kayaking and take home tips to enhance your lessons using Metroparks field experiences and school based programs. Light refreshments and a spectacular view of the downtown skyline are included. Free.
[Register online]
Lunch Break Blowout
September 22, 11 am. to 1:30 p.m.
Try campfire cooking, birding and fitness activities. Learn about urban wildlife, the innovative on-site stormwater filtration system at the Middlegrounds and the property's rich history. Free. no registration needed.
Metroparks Mutts: MetroBarks Members
September 22, 6:30 p.m.
MetroBarks members, this program is just for you! Walk the trails, eat some treats, enjoy the downtown skyline and have fun at the doggie kissing booth. Bring your human out to Middlegrounds Metropark for what is sure to be a tail-wagging good time. $10.[Register online]
Brown Bag Lunch Series: Migration
September 23, 11 a.m.
Our regional river resource plays a major role in bird survival along the Mississippi flyway. Brown bag your lunch and learn the varied ways in which birds use the Maumee River for survival. Free. No registration needed.
Get Fit Fridays
Fridays: September 23-November 18, noon to 12:50 p.m.
Use your lunch break to break out of old habits. Join us for a brisk 50 min. walk around the park and riverfront. Take those first steps to better health today! Free. No registration needed.
Middlegrounds Eco-Tour: Canoe Adventure
For ages 12+
September 24, 1 p.m.
Celebrate World Rivers Day, check out your brand-new Metropark, and experience the natural beauty of the Maumee River right in downtown Toledo!  Paddle at your own pace with family and friends while viewing incredible scenery and wildlife. Beginner friendly. $40.
Evening on the Water, Maumee River Edition!: Kayak Adventure
For ages 12+
September 25 and October 15, 7 p.m.
Experience the magical sights and sounds of the Maumee River at night as you paddle in your new Metropark in downtown Toledo! All kayak programs are partially funded by a grant from the Ohio Department of Natural Resources Division of Watercraft. See registration pages for prices.
[Register for Sept 25] [Register for Oct 15]