International Guests Learn About Interpretation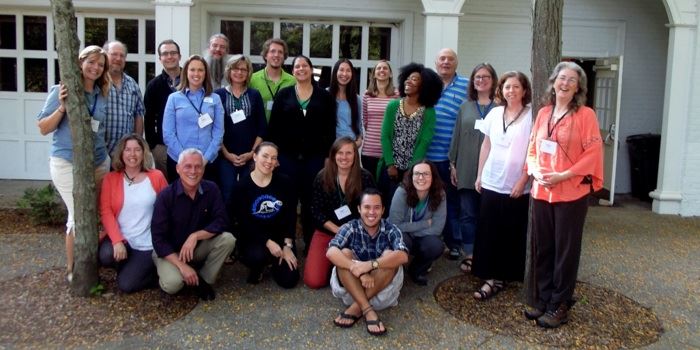 By Heather Norris
Wildwood was the place to be recently if you or your child ever played the license plate game. You remember: see how many license plates from different states you can count in a trip.
Metroparks hosted an international training in September facilitated by the National Association of Interpretation. NAI is an international organization that sets a training standard for interpreters. These interpreters do not translate between two languages, but instead interpret natural, historical and cultural sites around the world to visitors.
Interpretation is not just a list of facts and "what happened here" information. It is an individualized message that balances knowledge of resources with knowledge of the audience to create personal connections. 
The group was as diverse as the audience they plan to train.  Attendees came from 13 states and even traveled from as far as Mexico and Russia. The National Park Service, Army Corp of Engineers, college and university professors, nature centers and zoos, cultural institutions and Metropark districts were represented.
While at Wildwood, participants completed three of the six steps required to become a Certified Interpretive Guide Trainer. They attended a week-long workshop, completed a literature review and presented a 20-minute, scored training for their peers. Before they can complete certification requirements, there will also be an essay exam, video presentation, training outlines and evaluation requirements to submit for review.
The 25 visitors enjoyed seeing Wildwood Preserve, Oak Openings Preserve and Middlegrounds Metroparks, as well as local restaurants, hotels and shops during their weeklong stay.
In Toledo, residents feel fortunate to live near Lake Erie and its large deposits of fresh water. The participant from Russia lives on Lake Baikal, an even larger lake, stretching the equivalent distance from Toledo to Washington DC!
The next time you are on a guided nature walk, a museum tour or a bus tour in a National Park, thank the interpreter who shared their stories. Hopefully, they helped you to see the sights in a way that left a lasting impression of our natural, historical or cultural heritage.