Librarian Picks Books That Focus on What to Look for as Spring Approaches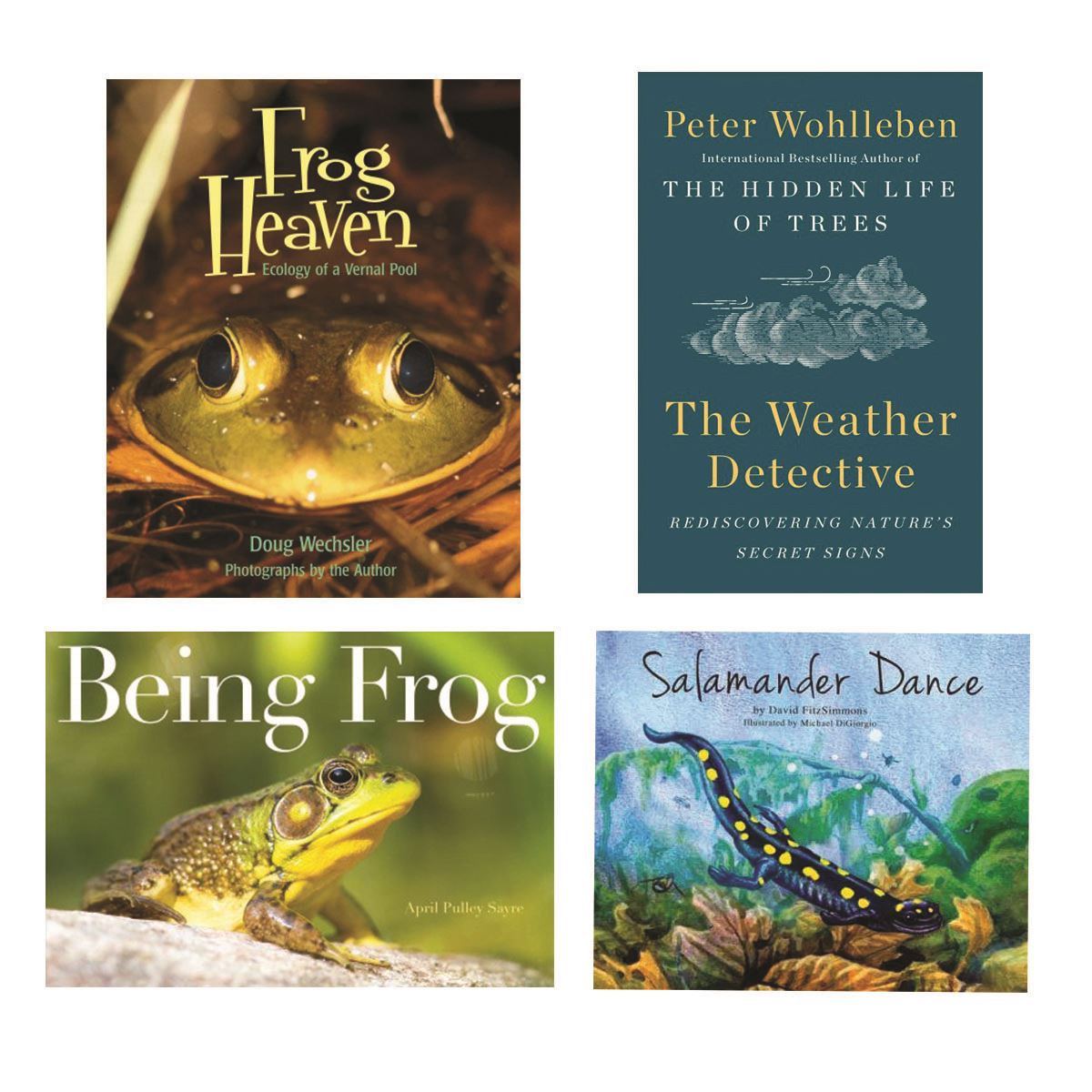 Recommended reading on nature-related topics from librarians at the Toledo Lucas County Public Library.
Frog Heaven: Ecology of a Vernal Pool
by Doug Wechsler
If you're walking in the woods, you can tell that winter is changing into spring by the riot of sound that fills the air. The quacking, piping, and creaking that you hear are the sounds of frogs singing their love songs. With fascinating facts and stunning photographs, Wechsler takes young readers to a vernal pool in a forest to show how wood frogs, tree frogs, salamanders, and other creatures survive and thrive. 
The Weather Detective: Rediscovering Nature's Secret Signs
by Peter Wohlleben
At what temperature do bees stay home? How can birdsong or flower scents help you tell the time? Full of the latest discoveries and ancient lore, this book shows how you can decipher nature's signs by studying the weather.
Being Frog
by April Pulley Sayre
Frogs are amazing creatures, and this book offers young readers an up-close and revealing peek at their everyday lives. Follow them from egg to tadpole to froglet crawling up onto land for the first time. Watch them resting on a favorite log, searching for food, and leaping through the air. 
Salamander Dance
by David FitzSimmons
Discover the magic of vernal pools by following the life cycle of spotted salamanders. From shimmering eggs and wriggling larvae to metamorphosis and hibernation, these ephemeral wetlands are alive year-round, but nothing compares to their spectacular springtime Salamander Dance!