Librarian Picks Focus on Nature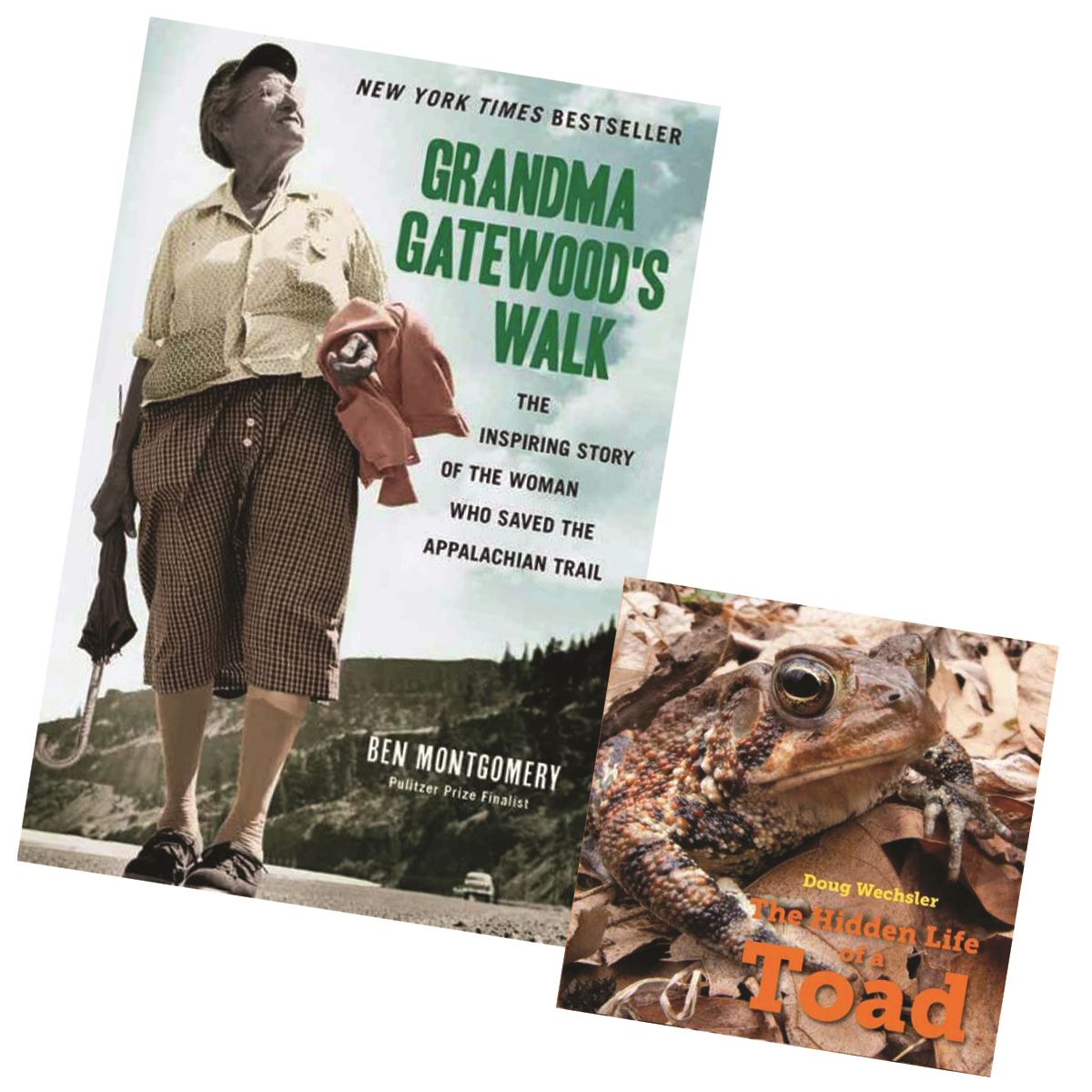 Recommended reading on nature-related topics from librarians at the Toledo Lucas County Public Library.
The Hidden Life of a Toad
by Doug Wechsler
In jaw-dropping photos, Doug Wechsler captures the life cycle of the American toad from egg to tadpole to adult. To get these images, Wechsler sat in a pond wearing waders, went out night after night in search of toads, and cut his own glass to make a home aquarium. The resulting photos reveal metamorphosis in extreme close-up. Budding naturalists will be transfixed by this unprecedented peek into the secrets of tadpole transformation.
Grandma Gatewood's Walk: The Inspiring Story of the Woman Who Saved the Appalachian Trail
by Ben Montgomery

In 1955, Emma Gatewood told her family she was going on a walk and left her small Ohio hometown with a change of clothes and less than two hundred dollars. The next anybody heard from her, this genteel, farm-reared, 67-year-old great-grandmother had walked 800 miles along the 2,050-mile Appalachian Trail. Grandma Gatewood, as the reporters called her, became the first woman to hike the entire Appalachian Trail alone, as well as the first person--man or woman--to walk it twice and three times.